What's The Secret To Living To 100 Years Old?
11:16
Play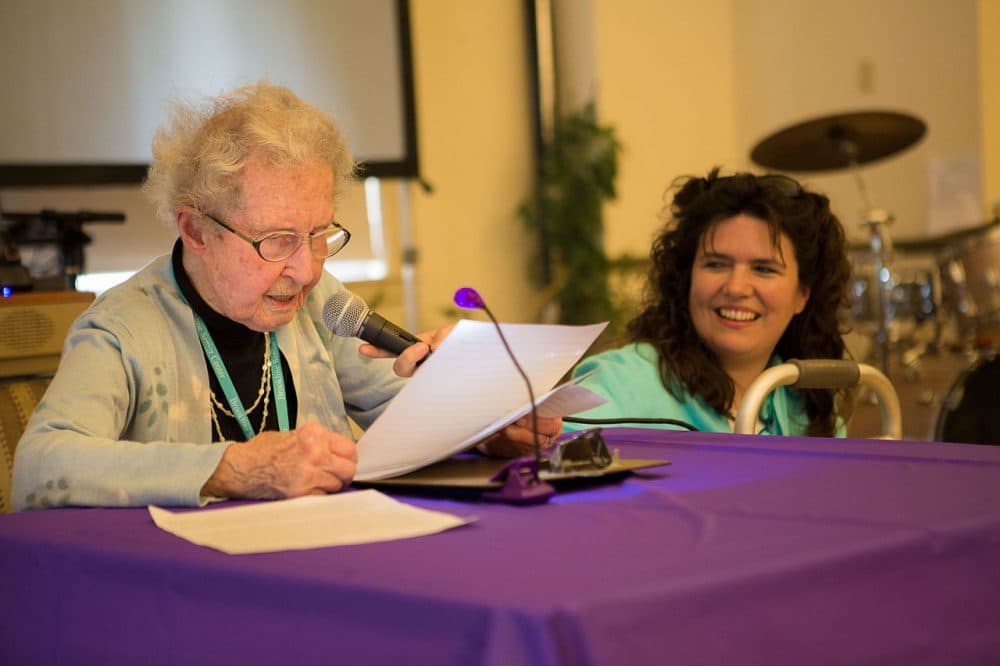 This article is more than 5 years old.
What's the secret to a longer life?
It's a question you couldn't be faulted for asking last week at the "Party of the Century," celebrating the 100-year-olds, and older, of Brookline.
By 2060, that party may get much bigger as the number of centenarians is expected to rise into the millions.
Guests
Carey Goldberg, co-host of WBUR's CommonHealth blog. She tweets @CommonHealth.
Thomas Perls, principal investigator of the New England Centenarian Study at Boston Medical Center and professor of medicine at the Boston University School of Medicine. He tweets @ThPerls.
More
WBUR: Happy 100 To You, And You — Centenarians Multiply, At Forefront Of Age Wave
"What makes that demographic accomplishment possible? Dr. Perls says the explanation begins in the early 1900s, when a quarter of newborn children still died. Public-health measures, like clean water supplies, improved, as did medicine. So, far fewer people died young. Then, he said, in the 1950s and '60s came improvements in treatments for high blood pressure, cardiovascular disease, obstetric issues, 'a vast number of improvements that kind of had a booster rocket effect of propelling a lot of people who would have died in their middle ages into old age.' "
"The Living to 100 Life Expectancy Calculator uses the most current and carefully researched medical and scientific data in order to estimate how old you will live to be. Most people score in their late eighties... how about you? The calculator asks you 40 quick questions related to your health and family history, and takes about 10 minutes to complete. At the end, you will be asked to create an account to store your answers."
This segment aired on July 21, 2015.