Do Sanctuary Cities Like Cambridge, Somerville, Protect Or Endanger The Innocent?
25:00
Play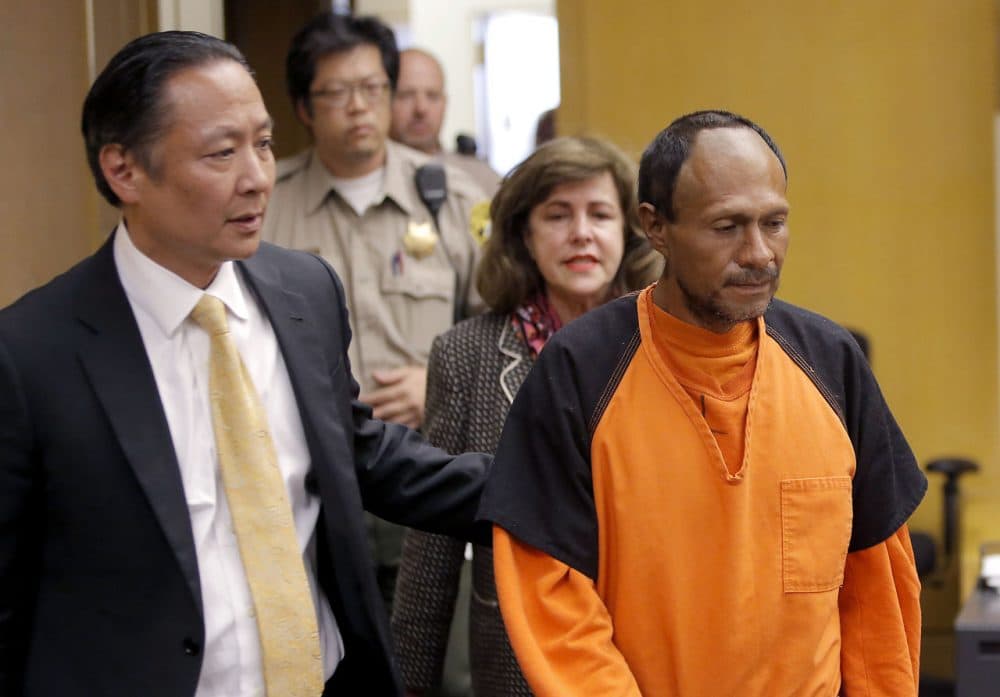 This article is more than 5 years old.
After an unauthorized Mexican immigrant with a criminal record shot and killed a woman in San Francisco earlier this month, the debate over sanctuary cities is back in the news in a big way.
Sanctuary cities — like San Francisco — have pledged not to cooperate with federal efforts to round up unauthorized immigrants. But following the killing, Congressional Republicans are pushing laws that would block funding for cities that provide safe harbor for undocumented immigrants.
Here in Massachusetts, there are six sanctuary cities, including Chelsea, Somerville and Cambridge. Proponents say they protect immigrants who have committed no crimes, beyond their undocumented status.
But critics say, sanctuary for the innocent is one thing. Protection of criminals is a different and troubling matter.
Guests
John Tirman, executive director and principal research scientist at the MIT Center for International Studies. He's also author of "Dream Chasers: Immigration and the American Backlash." He tweets @JohnTirman.
Alice Wolf, former state representative and former Cambridge mayor who sponsored the original sanctuary city resolution in Cambridge in 1985.
Thomas O'Loughlin, Milford chief of police.
More
Cognoscenti: Undocumented Immigrants And The Paradox Of 'Sanctuary Cities'
"Sanctuary cities have pledged not to cooperate with federal agencies seeking to round up unauthorized immigrants for deportation."
POLITICO: GOP Turning Up The Heat On 'Sanctuary Cities'
"Congressional Republicans are ramping up pressure on President Barack Obama over the contentious issue of 'sanctuary cities' — grilling administration officials, proposing a flurry of bills and threatening to block funding for cities that provide safe harbor to undocumented immigrants."
The New York Times: Lost In The Immigration Frenzy
"Kathryn Steinle was killed on a pier in San Francisco on July 1, allegedly by a troubled immigrant who had a stolen gun and a long criminal history and had been deported five times. The shooting was inexplicable, yet Ms. Steinle's family and friends have been shunning talk of politics and vengeance, while expressing the hope that some good might emerge from this tragedy."
This segment aired on July 20, 2015.