Could Screening Students For Drug Use Curb The Opiate Addiction Crisis?
22:27
Play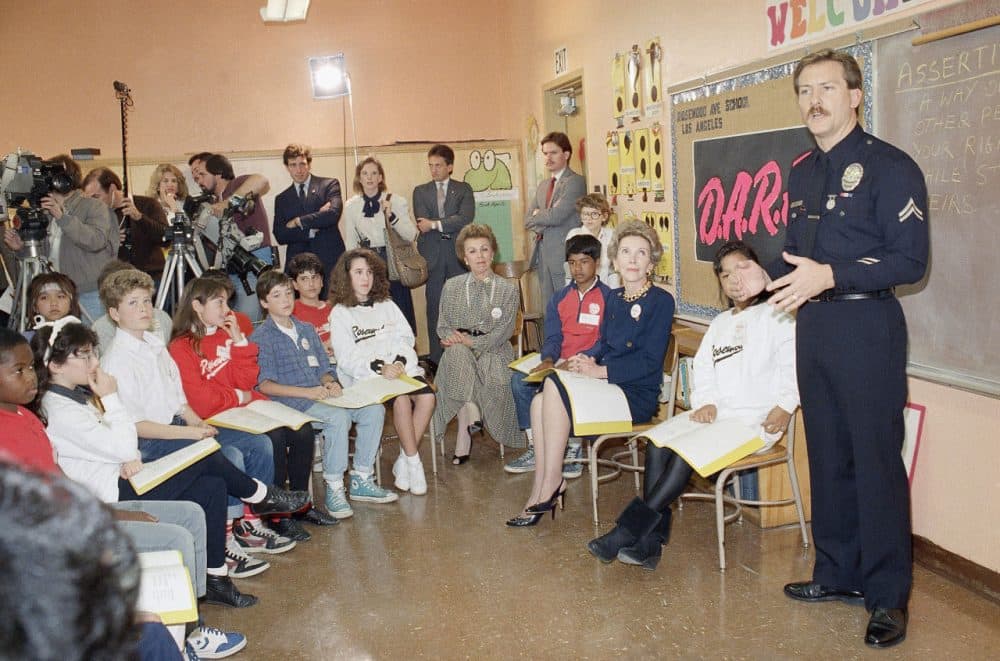 This article is more than 5 years old.
Amid an opioid addiction crisis, which killed more than 1,000 people last year in Massachusetts, there's a big need for treatment. But some advocates for children say the state should also focus on prevention — and it needs to start early, as soon as middle school.
A group called the Addiction Free Futures Project is pushing a bill on Beacon Hill that would train and authorize middle and high school nurses across the state to screen students in grades eight, nine and 11 for drug and alcohol abuse. Eight Massachusetts schools are already trying this out, and starting in the fall, seven more districts will join the effort.
There's wide support for the measure, but there are questions. Among them, why start screening so young? Would teenagers talk honestly to a school nurse about alcohol and drugs? Is school the right place for this kind of intervention? And can the state afford it?
Guests
Dr. John Kelly, program director of Addiction Recovery Management Services at Massachusetts General Hospital. Associate professor of psychiatry at Harvard Medical School.
Lee Ellenberg, training manager at Boston Medical Center's MASBIRT TTA (Massachusetts Screening, Brief Intervention, and Referral to Treatment — Training & Technical Assistance) program.
More
WBUR: Mass. Child Advocates Want To Screen Every Public School Student For Substance Use

"Some advocates for children in Massachusetts are suggesting another way to help stem the opioid epidemic: Beginning with a survey, screen every public school student for substance use."
CommonHealth: Opinion: It's Time To Screen Teenagers At School For Risky Substance Use
"Hearings are being held in the Massachusetts State House on a bill that would enable public school nurses to screen teens for the risk of substance use. This practice is strongly supported by the Children's Mental Health Campaign and the Addiction Free Future Project, and part of a mission in five states to promote screening for teenagers at risk of substance use problems."
The Patriot Ledger: Bill Would Allow Drug Screening Of Students
"Sophia Mercado, who battled addiction as a high school student, said Thursday that she felt no one at her public school understood the signs of addiction or how to help a young person struggling with substance abuse."
This segment aired on July 22, 2015.