Cambridge Cabbies Strike Against Uber, Lyft
07:10
Play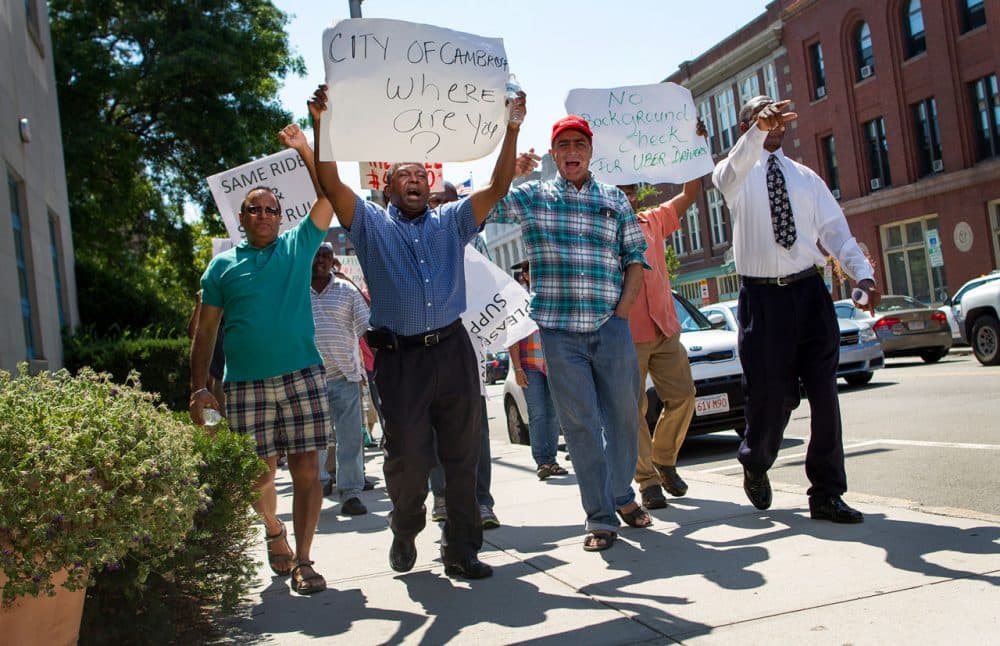 This article is more than 5 years old.
Taxi drivers in Cambridge went on strike today, protesting ride-hailing services like Uber and Lyft. Drivers at the rally say the services have ruined their business. Legislation on Beacon Hill could help clear the air around what regulations are needed for the ride-hailing services.
Cab driver and strike organizer Mark Raymond said, "Government should regulate -- not even regulate them, stop them. So since the government of the city of Cambridge didn't stop them, so that's why we're protesting."
Guest
Donna Blythe-Shaw, spokesperson for the Boston Taxi Drivers Association.
More
WBUR: Cambridge Cab Drivers Strike, Seeking Ride-Hailing Rules
The cab drivers are calling on city officials to impose on ride-hailing services like Uber and Lyft the same kind of rules that the taxi industry faces.