State: Number Of Opiate Overdose Deaths Higher Than Thought
16:51
Play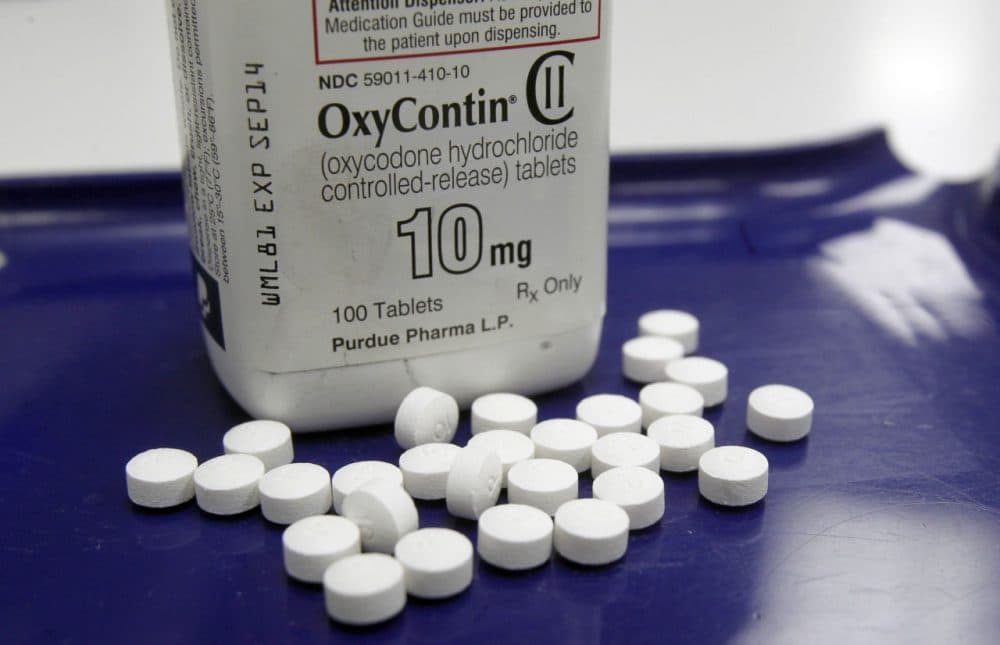 This article is more than 5 years old.
There's dramatic and troubling news Tuesday about the opioid addiction crisis in Massachusetts. The bottom line is, it's getting worse.
This past April, we learned that just over 1,000 people died of opiate overdoses in Massachusetts last year. It's a stunning number. But today, the state Department of Public Health revised it upward: to more than 1,200.
That's nearly four people a day dying of drug overdoses across the state. Two dozen Massachusetts cities and towns had 10 or more overdoses last year. And some municipalities saw a four-fold increase in overdose deaths from the year before.
It's a major, deadly crisis, which Gov. Charlie Baker says "affects families from every walk of life."
Soon after taking office, Baker created an opioid working group that came up with dozens of recommendations, including more treatment beds, closer monitoring of prescription painkillers and a new public awareness campaign.
Guests
Marylou Sudders, Secretary of Health and Human Services for the Commonwealth of Massachusetts.
Joanne Peterson, founder and executive director of Learn2Cope, a support group for parents and family members of those struggling with addiction. Joanne's son has been in recovery for many years. She tweets @learn2cope2001.
More
WBUR: Mass. Revises Up The Number Of Opioid-Related Deaths In 2014
"The state increased the initially estimated overdose death count after completing more autopsies and adjusting the prediction model based on this new confirmed death tally. The individual city and town numbers are based on actual deaths, and have not yet been revised. They are expected to rise by at least 209 deaths."
This segment aired on August 4, 2015.