Week In Review: Police Body Cameras, Taxi Strike Against Uber, Opioid Overdoses
25:30
Play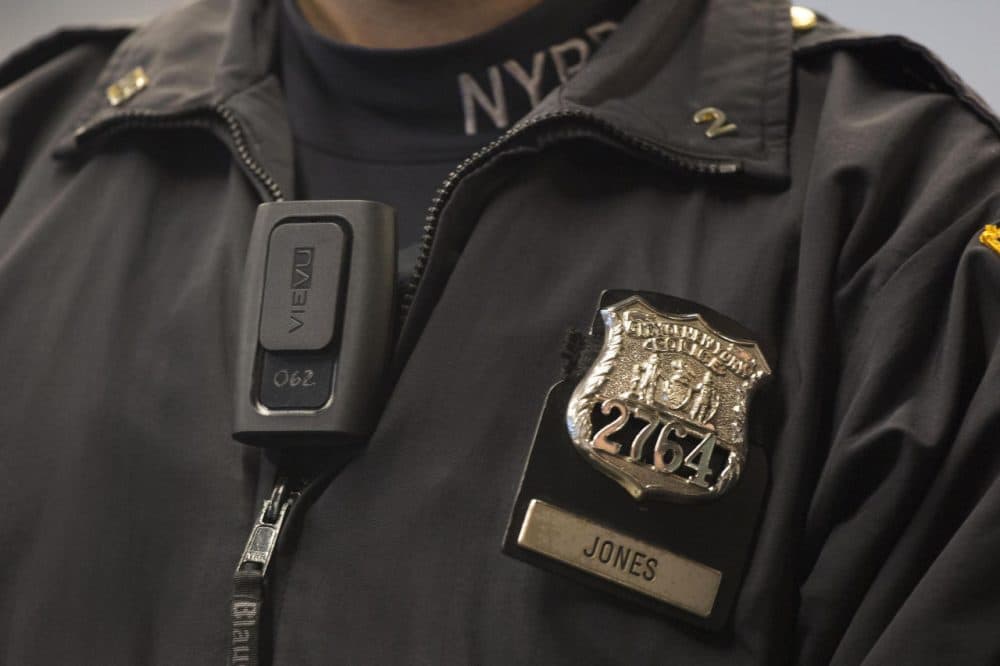 This article is more than 5 years old.
Our weekly news round-table goes behind the headlines: heated debate over whether Boston police should wear body cameras, Uber versus the taxi industry, the opioid crisis may be worse than initially believed, and a data dump in the continuing saga of underinflated footballs.
Guest
Tom Keane, former Boston City Councilor.
Shira Springer, investigative and enterprise reporter for the Sports section of The Boston Globe.
More
Radio Boston: Commissioner Evans On Body Cameras, Community Relationships
"(P)roponents say police body cameras would not only protect law-abiding citizens, but also exonerate police officers accused of doing something wrong. ... But others have concerns and questions about the proposal, including Boston Police Commissioner Bill Evans."
Cognoscenti: Memo To Cambridge Taxi Drivers: Adapt, Or Else Drive Into The Sunset
"But from a customer standpoint, it's tough to argue against Uber and Lyft. They're more convenient. They're reliable. The cars are clean (most of the cabs in Cambridge are still beat up old Crown Vics). They show up when you need them. And, most of all, the price is right."
WBUR: A Rarity Reclaimed: Stolen Stradivarius Recovered After 35 Years
"It was a crushing loss for my father. As he put it, he had lost his "musical partner of 38 years." And when he would ultimately buy a Guarneri violin from the same period as the Stradivarius, he'd have to rework the fingering of his entire repertoire for the new instrument."
This segment aired on August 7, 2015.