Does Capping Drug Prices Cap Innovation?
15:52
Play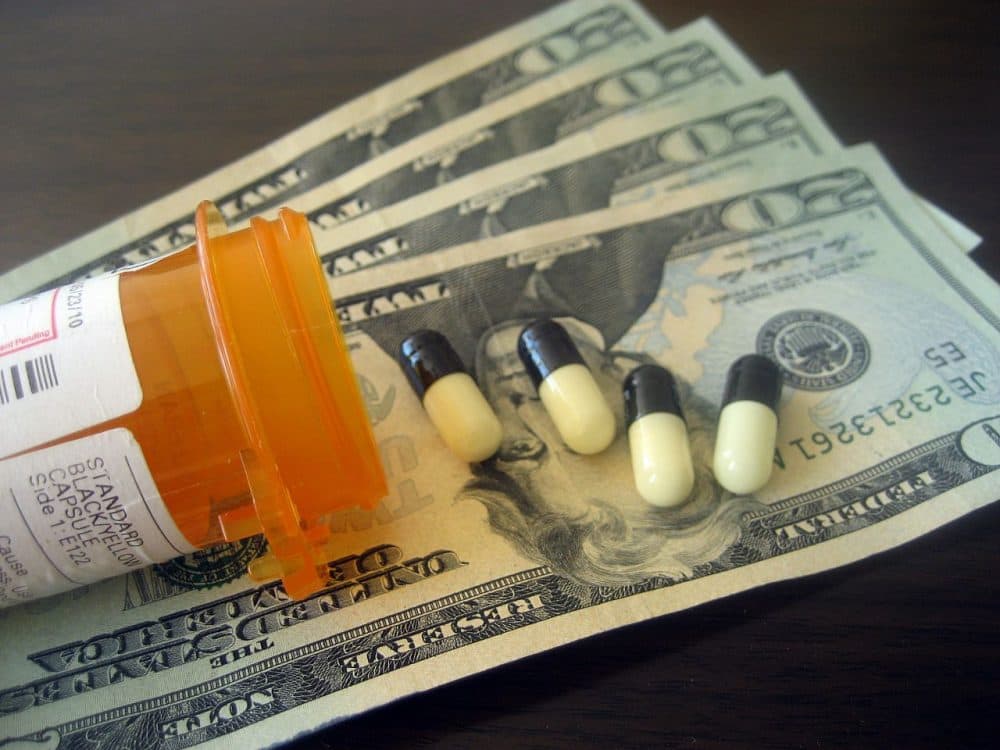 This article is more than 4 years old.
A push in the state is seeking to illuminate the true cost of your medicine cabinet.
A bill on Beacon Hill proposes the first price cap in the country on expensive drugs. Similar legislation is being filed in six other states.
Advocates want full transparency from drug companies — including the research and development costs associated with a drug. But the companies say such a list would be nearly impossible to calculate.
Guests
Amy Whitcomb Slemmer, executive director of Health Care For All. She tweets @HCFA.
Robert Zirkelbach, senior vice president at Pharmaceuticals Research and Manufacturers of America. He tweets @RobZirk.
More
The Boston Globe: Mass. Bill Seeks To Rein In Prices Of Some Drugs
"An alliance of lawmakers, consumers, and health insurers is pushing for a law that would force biotechnology and pharmaceutical companies to justify their prices by disclosing how much they spend on research, production, and marketing. It also would allow the state's Health Policy Commission to limit the prices of especially costly drugs, something not done anywhere in the country."
The Wall Street Journal: A Not-So-Transparent Attempt to Cap Drug Prices
"Massachusetts would even require companies to compare their domestic drug prices to the lower prices they charge internationally. This is a useless apples-to-oranges comparison that ignores pricing considerations including differences in market size, purchasing power and local competition. Such 'transparency' also ignores the threat of government patent theft, which forces producers to lower prices in many overseas markets."
Boston Herald: Editorial: Price Caps A Bitter Pill
"Yes, those new drugs are expensive. Yes, they treat only a small number of patients. But if you or a loved one are among them you're damn glad they're available. And surely you'd prefer if this state didn't take steps that might discourage that."