How #BlackLivesMatter Created A New Music Movement
14:18
Play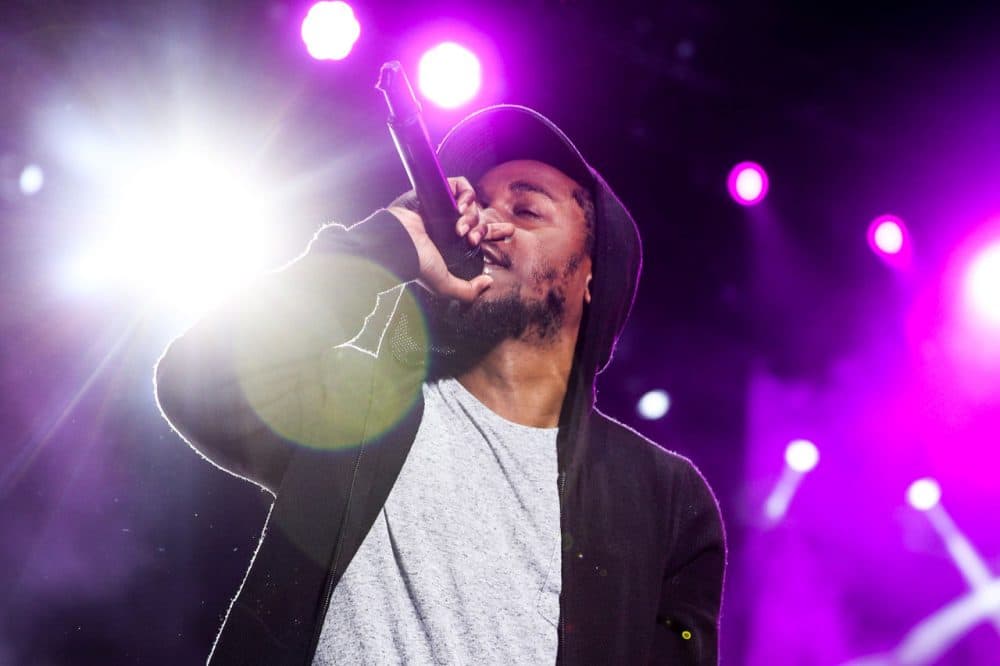 This article is more than 6 years old.
Often the voice of discontent among people can be heard in music and The #BlackLivesMatter movement is inspiring its own soundtrack.
The deaths of Michael Brown, Eric Garner, and Freddie Gray among many others have created new protest songs, according to Renee Graham, op-ed contributor to the Boston Globe.
Guest
Renée Graham, op-ed contributor to The Boston Globe. She tweets @ReneeYGraham.
Renée's Playlist
Kendrick Lamar - Alright
Janelle Monae - Hell You Talmbout
Prince - Baltimore
D'Angelo - The Charade
Nina Simone - Mississippi Goddam
The Impressions - Keep on Pushing
Bob Marley - Get Up Stand Up
Marvin Gaye - Inner City Blues
Sam Cooke - A Change Is Gonna Come
The Staple Singers - We Shall Overcome
Terence Blanchard - Breathless
More
The Boston Globe: Black Lives Matter: Hear The Sounds Of A New Revolution
"In the restive year since unarmed Michael Brown was shot to death by now-former Ferguson, Mo., police officer Darren Wilson, some have evoked Simone's classic. Others have wondered aloud about when this new civil rights movement, propelled by Black Lives Matter, would find its own song. At last, the streets answered: 'We gon' be alright! We gon' be alright! We gon' be alright!' "
Time: The Return Of The Protest Song
"In the immediate hours after the Ferguson grand jury decision to not indict Darren Wilson, hip hop artist Killer Mike's speech publicly rebuking and mourning the death of Brown went viral. However, the vast majority of artists have stayed true to their musical form. For example, after his visit to Ferguson this past summer, rapper J. Cole released 'Be Free,' a song that NPR's Ann Powers tweeted was, 'The first fully-formed protest song I've heard addressing the death of Mike Brown. Evocative of Nina Simone.' "