Jabari Asim's Fictional Study Of A '70s Midwestern City That Resonates Today
15:50
Play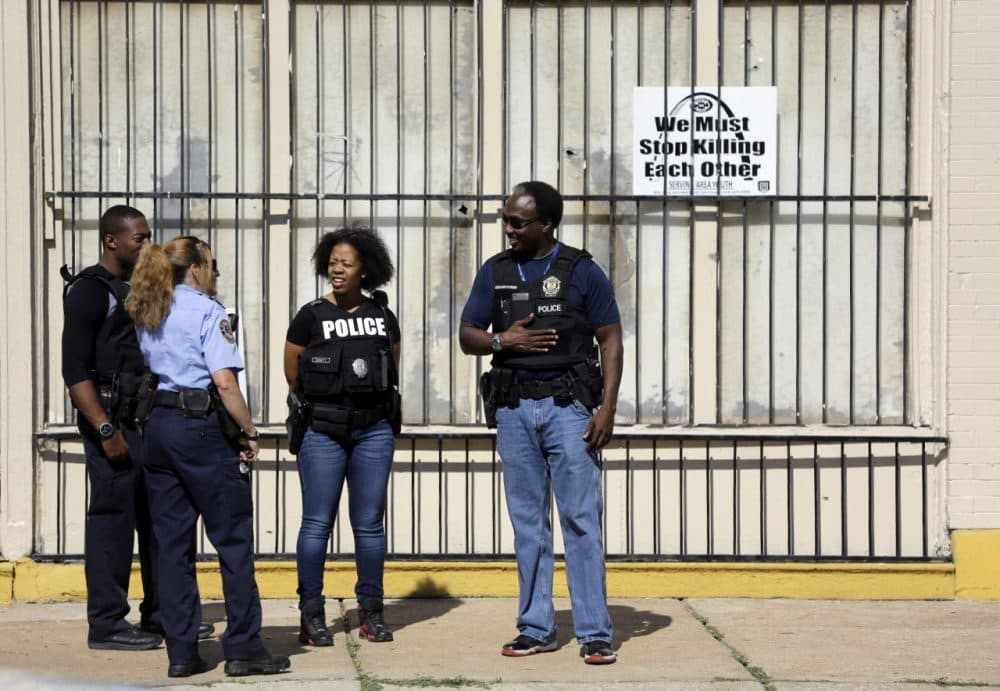 This article is more than 5 years old.
This summer, after months of watching race continue to divide communities in Ferguson, Baltimore and so many other places, writer Jabari Asim said in The New York Times, "The sooner my children and grandchildren — all African-American — can learn about what it means to be black in a society still riven by racist attitudes and the uneven application of justice, the better equipped they'll be to navigate it."
With Jabari Asim, a creative writing professor at Emerson College and the editor of the NAACP's magazine "The Crisis," his family will likely learn about life through literature, film and reality.
And then there's also his new novel, "Only the Strong." It takes place in a fictional Midwestern location — Gateway City. It could be St. Louis, where the writer grew up. It's a 1970s, post-Martin Luther King assassination moment. A time of sweeping social and political change.
Guest
Jabari Asim, author of "Only the Strong" and associate professor of writing, literature and publishing at Emerson College. He's also executive editor of The Crisis, the NAACP's flagship journal of politics, ideas and culture. He tweets @jabariasim.
More
The ARTery: Jabari Asim's 'Only The Strong' Explores Racial Tension Through Lens Of A Fictional City
"The novel is set in the unsettled year of 1970 and the black residents of the struggling North Side section of (fictional) Gateway City, Missouri, need to navigate through all kinds of outsized forces: racial, political and economic. In this environment, the existence of a powerful other-worldly force is not much of a stretch."
Cognoscenti: Driving While Black, While Not Actually Driving
"It's true that I don't have a license. I also don't drive. Although I've had a license in the past, it is, indeed, expired. The officer's incident report notes that he saw my plates and made a visual confirmation by looking up my photo in the Mobilecop database. My wife is the only person who drives the car, and she has a receipt proving that she was in a retail store in Watertown at the time noted on the ticket. How and when the officer became aware of me and/or our minivan remains a mystery."
This segment aired on August 20, 2015.