What To Do When Markets Are Volitile
04:17
Play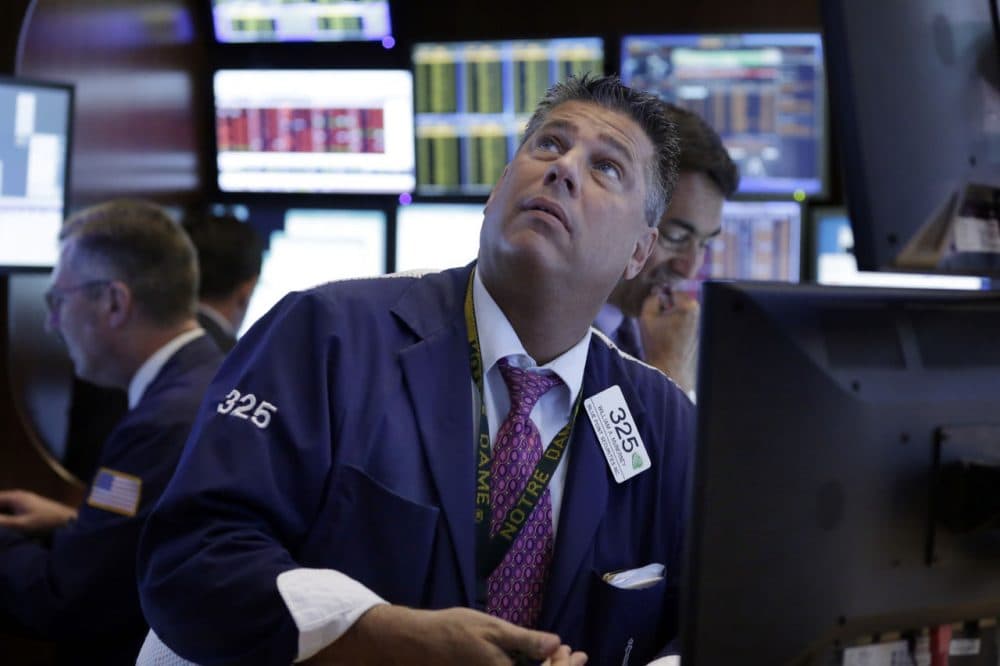 This article is more than 5 years old.
Eyes around the country were glued to the markets Monday morning, as the Dow opened down more than 1,000 points. Despite the early losses, it did rebound quickly. The heavy sell-off was ignited by fears that China's economy is slowing dramatically, but what does today's market correction mean for investors in the long term?
Guest
John Sweeney, executive vice president of retirement income and investing strategies at Fidelity Investments. He tweets @SweeneyFidelity.
More
Fidelity: Six Strategies For Volatile Markets
"Rather than focusing on the turbulence, wondering if you need to do something now, or what the market will do tomorrow, it makes more sense to focus on developing and maintaining a sound investing plan. A good plan will help you ride out the peaks and valleys of the market, and may help you achieve your financial goals."
WBUR: Led By Big Sell-Off In China, U.S. Markets Plunge At Opening
"Of course, in the U.S., all this comes after a brutal week on Wall Street. On Friday, the Dow closed 531 points lower in correction territory for the first time since 2011."
This segment aired on August 24, 2015.