Disaster Recovery May Depend On Who You Know, More Than Financial Resources
17:51
Play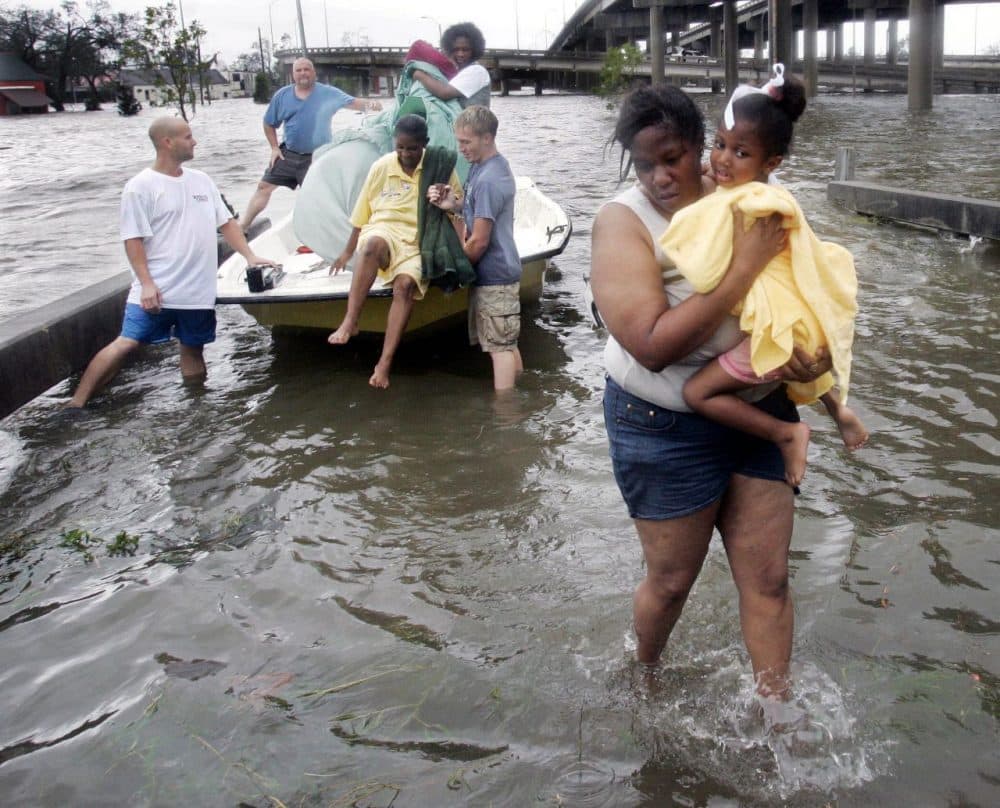 This article is more than 5 years old.
Ten years ago, Daniel Aldrich moved from Brighton to New Orleans to prepare for a new job as a professor of comparative politics at Tulane University.
As he and his family settled into their new city, there were news reports of a hurricane developing off the coast of Florida. But Aldrich did not understand the seriousness of the storm until a neighbor told him to evacuate. He loaded up his wife and two young children in their car and drove to Houston.
The storm hit the Gulf Coast on August 29, 2005. Tulane canceled school for the semester, leaving Aldrich in a strange city with no job and no home.
The experience taught him some important lessons and led Aldrich on a different career path — studying how communities prepare for and recover from disasters. From his research, Aldrich says the community network is more important to recovery than the amount of funding available.
Guest
Daniel Aldrich, co-director of the Center for Resilience Studies at Northeastern University. He tweets @DanielPAldrich.
More
The New York Times: Racially Disparate Views Of New Orleans' Recovery After Hurricane Katrina
"As the 10th anniversary approaches of Hurricane Katrina and the catastrophic levee breaches in New Orleans, a new survey finds a stark racial divide in how residents here view the recovery. Nearly four out of five white residents believe the city has mostly recovered, while nearly three out of five blacks say it has not, a divide sustained over a variety of issues including the local economy, the state of schools and the quality of life."
This segment aired on August 24, 2015.