Littlefield On Sports: Curt Schilling Tweets And Serena Williams Heads To U.S. Open
05:48
Play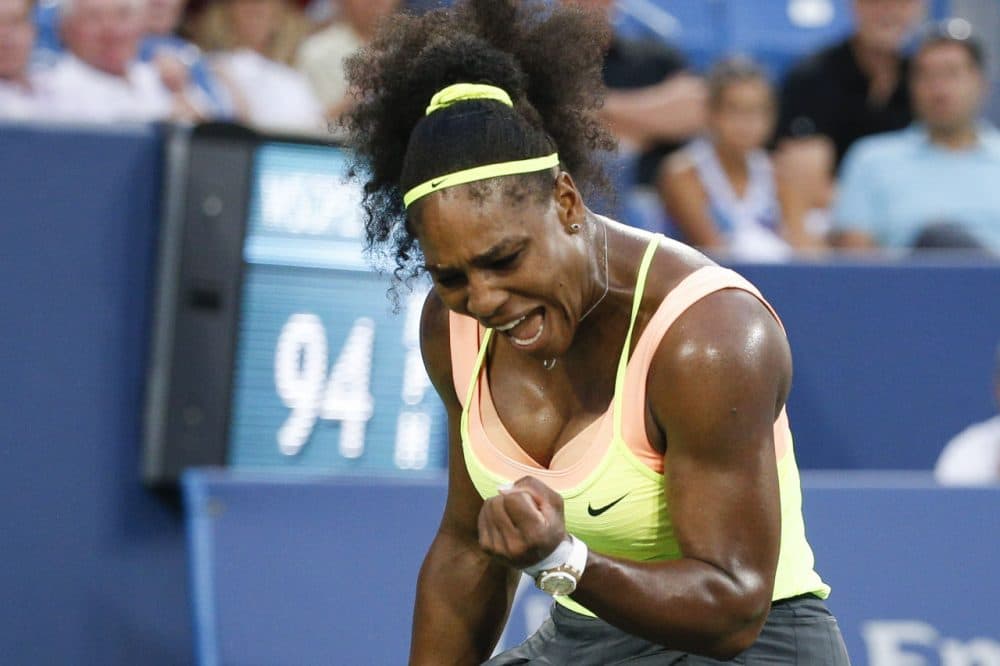 This article is more than 5 years old.
Former Red Sox pitcher Curt Schilling was suspended from ESPN after tweeting a picture that compared Muslims to German Nazis.
Also, tennis star Serena Williams is on the upswing, winning the Australian Open, the French Open and Wimbledon this year. She's headed into the U.S. Open next week, which — if she serves up a win — she'll become the first player since 1988 to win all four major tournaments — a grand slam.
Guest
Bill Littlefield, host of NPR's Only A Game. He tweets at @OnlyAGameNPR.
More
CNN: Curt Schilling Suspended By ESPN After Controversial Tweet
"At first Schilling didn't back off from his post, but eventually he said it was wrong to post the meme. 'I understand and accept my suspension. 100% my fault. Bad choices have bad consequences and this was a bad decision in every way on my part,' he wrote."
New York Times Magazine: The Meaning Of Serena Williams
"Imagine you have won 21 Grand Slam singles titles, with only four losses in your 25 appearances in the finals. Imagine that you've achieved two ''Serena Slams'' (four consecutive Slams in a row), the first more than 10 years ago and the second this year. A win at this year's U.S. Open would be your fifth and your first calendar-year Grand Slam — a feat last achieved by Steffi Graf in 1988, when you were just 6 years old."
NPR: What If Serena Williams Had Faced Tougher Rivals?
"If Chris Evert and Martina Navratilova — both of whom won 18 Slams — hadn't been contemporaries, at their best together, how many more Grand Slams could one or the other have won?"
This segment aired on August 26, 2015.