Week In Review: N.H. Rape Case Verdict, Tsarnaev Juror Speaks, And Green Line Extension Delays
26:33
Play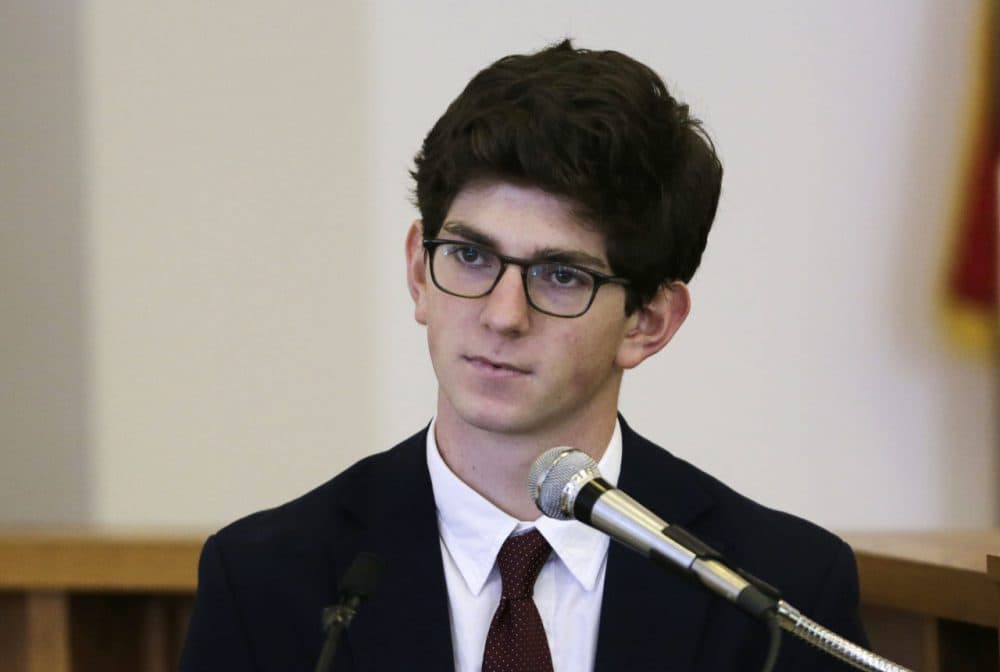 This article is more than 5 years old.
Our news round table goes behind the headlines: The jury comes back with a verdict in the case of 19-year-old Owen Labrie; one of the jurors on the Boston Marathon bombing trial agrees to be named and to speak publicly about the case; and the MBTA considers mothballing the Green Line Extension.
Guests
Nancy Gertner, former federal judge in the U.S. District Court of Massachusetts and current Harvard Law School professor.
Jim Stergios, executive director of Pioneer Institute. He tweets @JimStergios.
More
WBUR: Former N.H. Prep School Student Convicted Of Sex Charges
"A graduate of an exclusive New England prep school was cleared of felony rape but convicted of misdemeanor sex offenses Friday against a 15-year-old freshman girl in a case that exposed a campus tradition in which seniors competed to see how many younger students they could have sex with."
WBUR: 'Juror 83' Is First Tsarnaev Juror To Speak About Trial Experience, Death Penalty Decision
"In a ruling Monday, the judge said the list would remain under seal while the defense seeks a motion for a new trial. The judge stated that because the defense wants to examine social media activity of trial jurors, releasing the jurors' names will enable reporters to interview the jurors and muddle the inquiry with 'headlines and evening news.' Neither the defense nor the prosecution have opposed the release of the jurors' names."
Radio Boston: Questions Raised About Green Line Extension
"New questions are being raised about the MBTA green line extension into Somerville and Medford. On Monday, T officials said that they may need $700 million to $1 billion more to complete the project. 'Everything's on the table, and everything includes cancelling the project, but that's not where we want to go, but we need a project we can afford to build,' Transportation Secretary Stephanie Pollack said."
This segment aired on August 28, 2015.