Get Over Your Feelings: One Psychiatrist's Message For A Better Life
25:01
Play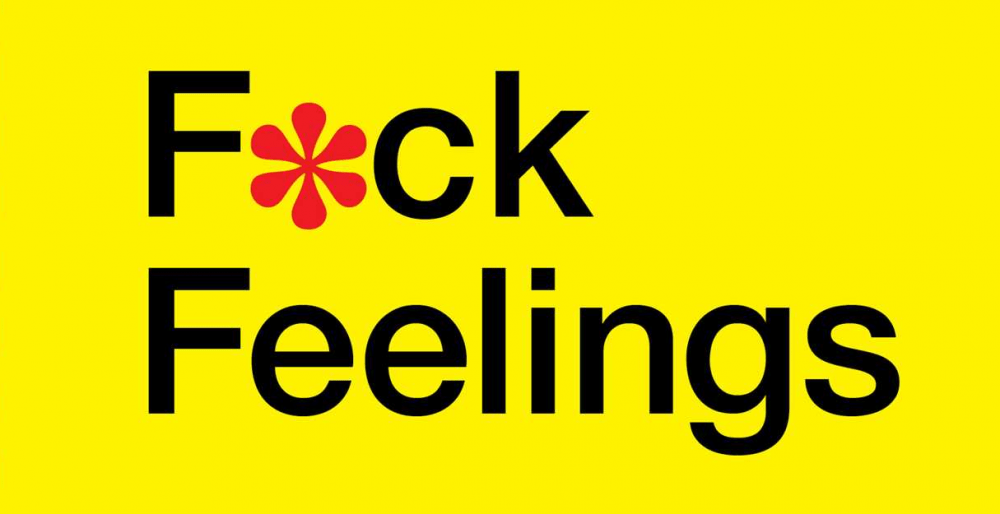 This article is more than 5 years old.
Psychiatrist Michael Bennett and his daughter, comedy writer Sarah Bennett, have a few important pieces of advice for you:
1) Life is hard.
2) There's no such thing as "fair."
3) Feelings are stupid.
According to them, instead of wallowing and excavating your deepest feelings, you should take the sh*t sandwich life offers, and slather it in ketchup.
They dole out this advice and more in their new book, F*ck Feelings: One Shrink's Practical Advice for Managing All Life's Impossible Problems. Or as they say, "Stop asking why you've got weaknesses and start preventing them from turning you into a jerk."
Guests
Michael Bennett, psychiatrist, co-author of F*ck Feelings: One Shrink's Practical Advice for Managing All Life's Impossible Problems. He tweets @fxckfeelings.
Sarah Bennett, comedy writer, co-author of F*ck Feelings: One Shrink's Practical Advice for Managing All Life's Impossible Problems. She tweets @fxckfeelings.
More
"Focusing on your bad feelings makes them more important, so you'll forget other important things in your life that might make you feel better in the long run, like doing your best, making a living, being a good friend, and, in a general way, living up to your values. Then there's all the research showing that feelings of pain and disappointment cause you to think and act negatively, which causes more pain and disappointment. So spending too much time with your feelings is dangerous for your health. My advice is, f*ck 'em."
Medium: Want To Get A Better Handle On Your Feelings? F*ck Em.
"Observing the difference between what people expect from therapy and what they are actually likely to achieve, I, Dr. Bennett, came to believe that people use the very act of coming for help — and their over-belief in a cure for their problems — to deny the fact that there is much about life, others, and their own personalities that is beyond anyone's power to change. They would rather see themselves as failures or as partially developed seekers who cannot properly begin their lives until they have found an answer that has so far eluded them. Clinging to the belief that they can be cured, they want to know what they or any prior therapists did to block them from achieving their treatment goals. Unfortunately, many therapists, eager to help patients realize these wishes, support their false hopes. I am not one of them."
Refinery29: Why Self-Esteem, Fairness & Serenity Are Overrated
"'I don't know much about Christ, but I always think in the context of RuPaul. At the end of every episode, he says, 'If you can't love yourself, how can you love anybody else?' And I don't really hold that [to be] true. I think you need to respect yourself, but even if you wake up every day and feel like a loser...you might say, 'Yes, that's [how I feel], but I'm getting out of bed, I'm going to work...I'm going to be nice to other people, I'm going to meet my expectations and go home — and do it all again the next day.' That's a respectable effort... I do hate disagreeing with RuPaul, but I think he's got it wrong on that one.' "