Littlefield On Sports: Olympics Move To L.A., Red Sox Win, U.S. Open
05:50
Play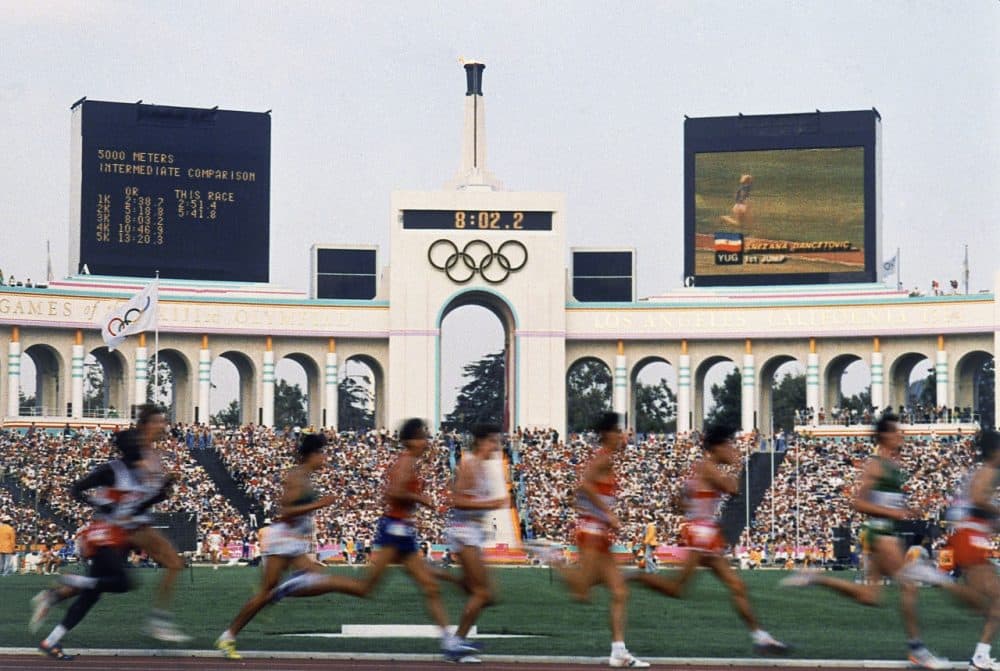 This article is more than 5 years old.
This week, the U.S. Olympic Committee named Los Angeles the official U.S. bid city for the 2024 games. They replace Boston after outcry from the city at the prospect of hosting.
Also, we're in the midst of the U.S. Open and everyone's watching to see if Serena Williams will complete a Grand Slam. Finally, we'll talk about the surprising wins of the Boston Red Sox last month and whether their steadily improving record is worth anything at this point in the season.
Guest
Bill Littlefield, host of NPR's Only A Game. He tweets at @OnlyAGameNPR.
More
The Los Angeles Times: USOC Names Los Angeles The Official U.S. Bidder For The 2024 Summer Olympics
"The U.S. Olympic Committee finalized its selection on Tuesday, moments after the Los Angeles City Council authorized Mayor Eric Garcetti to pursue the bid, according to a source close to the situation who was not authorized to speak publicly. The decision capped an unexpected chain of events in which USOC board members initially selected Boston last January, then watched that city's campaign succumb to local opposition."
Sports Illustrated: Williams Sisters, Djokovic, Nadal Headline U.S. Open Day 3 Lineup
"Serena Williams continues her quest for the calendar Grand Slam on Wednesday, with older sister Venus Williams and Novak Djokovic headlining the night session on Arthur Ashe on Day 3."
The New York Times: Serena Williams Coasts Through First Round at U.S. Open
"Williams needs to win six more matches to become the sixth person to win a Grand Slam — Don Budge was the first, in 1938 — and the first since Steffi Graf in 1988. But Monday's match did not provide any insight into how she would handle the challenge."
MassLive: Boston Red Sox Finish August With 15-12 Record, But Is Winning A Good Thing Or Counterproductive?
"After all, the Red Sox aren't going to make the playoffs. That ship sailed long ago. So wouldn't it be better for them to finish with one of the major league's five worst records to secure a top five pick in next year's June draft?"
This segment aired on September 4, 2015.