New Patriots Allegations Connect Deflategate To Spygate
08:24
Play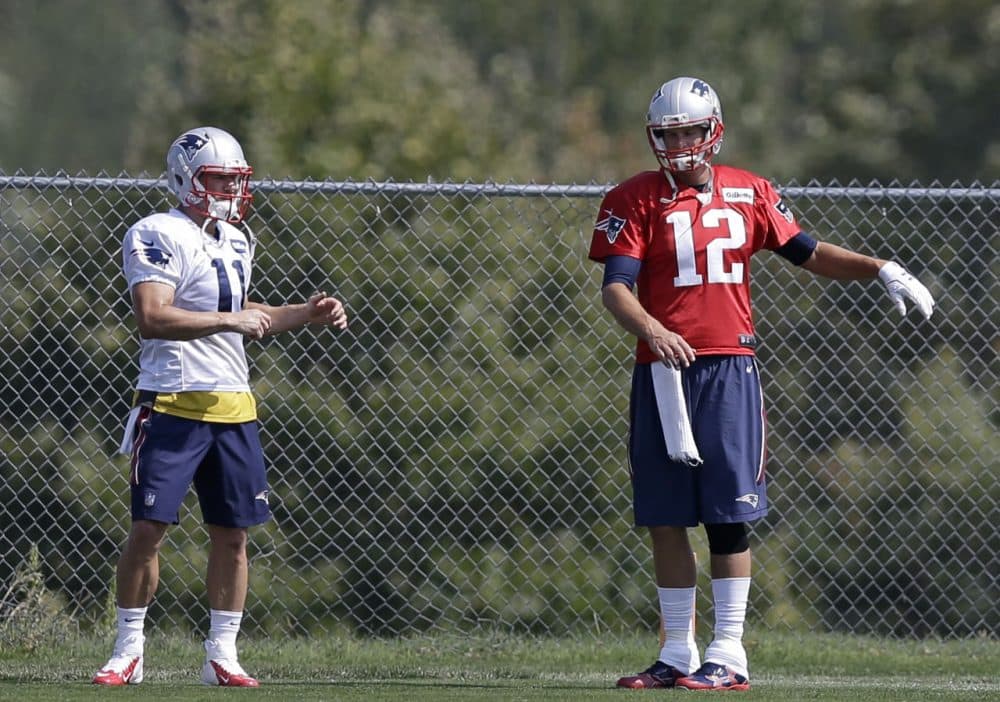 This article is more than 5 years old.
Just when you thought it was safe to come out of the closet and root openly for the New England Patriots, comes another set of allegations about cheating. And, a cover-up by the NFL.
An investigation by ESPN alleges that the Patriots' spygate scandal was much worse than first reported. According to the article, the Patriots videotaped opposing teams' signals from 40 different games from 2000 until 2007.
The article alleges that when the scandal broke, NFL commissioner Roger Goodell tried to cover it up in an effort to protect Patriots owner Robert Kraft, who was one of his biggest supporters. But then, according to the article, when deflategate broke, Goodell came down especially hard on the Patriots in a kind of "makeup" call.
"I'm not aware of any connection between the spygate procedures and the procedures we went through here," said NFL Commissioner Roger Goodell Tuesday morning on ESPN's Mike and Mike radio. "We obviously learn from every time we go through any kind of process, try to improve it, get better at it, but there's no connection in my mind to the two incidences."
Guest
Ben Volin, national NFL reporter for The Boston Globe. He tweets @BenVolin.
More
ESPN: Spygate To Deflategate: Inside What Split The NFL And Patriots Apart
"He told me, 'The league doesn't need this. We're asking you to come out with a couple lines exonerating us and saying we did our due diligence.'"
The Boston Globe: Deflategate Seen As 'A Makeup Call' For Spygate, ESPN Reports
"Roger Goodell and the NFL's handling of the Patriots and Deflategate was perceived by some around the league as 'a makeup call' for Spygate seven years ago, according to an ESPN The Magazine story posted Tuesday morning."
This segment aired on September 8, 2015.