Savoring New England's Tomatoes Before Summer's End
05:28
Play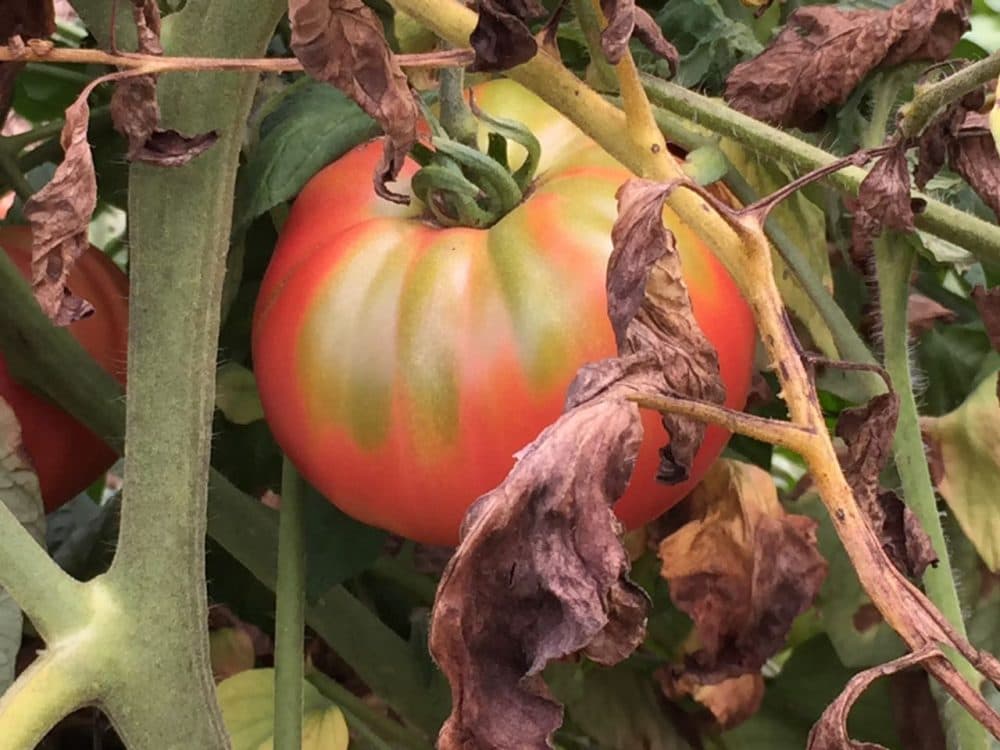 This article is more than 5 years old.
It's our duty to report some sad news. After this weekend, summer is unofficially over.
That means that, soon, we'll be turning back to soups and stews, along with sweaters and boots.
But, in the meantime, we still have tomatoes! Yes, New England's bounteous, beautiful tomatoes, of all shapes and sizes. They're still ripe for the picking — so we went to enjoy them at Barrett's Mill Farm in Concord.
Guests
Andy Husbands, chef and owner of Tremont 647 and Sister Sorel. He tweets @andyhusbands.
Barrett's Mill Farm Sliced & Spiced Tomatoes
Instructions:
1. Slice ripe Heirloom tomatoes about ½ inch thick
2. Lightly sprinkle with Maldon Sea Salt and Sameh Wadi's Spices (we used Ras El Hanout)
3. Serve and eat
Barret's Mill Farm Spicy Soba Noodles
Serve two as an entrée and 4 as an appetizer
Ingredients:
½ pound Soba Noodles
2 pint mixed heirloom cherry tomatoes preferably from Barret's Mill farm, sliced in half
½ tsp Maldon sea salt or kosher salt
1 hot chile pepper, seeds removed, minced
1 tbs fish sauce
1 tbs sriracha
10 leaves fresh mint leaves, roughly chopped
Instructions:
1. In a large bowl mix together tomatoes, salt, fish sauce, sriracha, and mint.
2. Cook noodles till al dente, strain and toss with tomato mixture.
3. Serve. Eat. Yum.
More
The Boston Globe: A Farm In Concord 'Too Perfect To Pass Up'

"Holdorf, 35, and Maxwell, 33, have operated Barrett's Mill Farm for a year. Holdorf was raised here, Maxwell in Connecticut. They have a five-year lease from the Town of Concord and live in the farmhouse on the land. In order to make the finances work, they're in the fields six long days a week and do occasional odd jobs on Sundays."
This segment aired on September 8, 2015.