Creating A Tennis Buzz In Dorchester
07:26
Play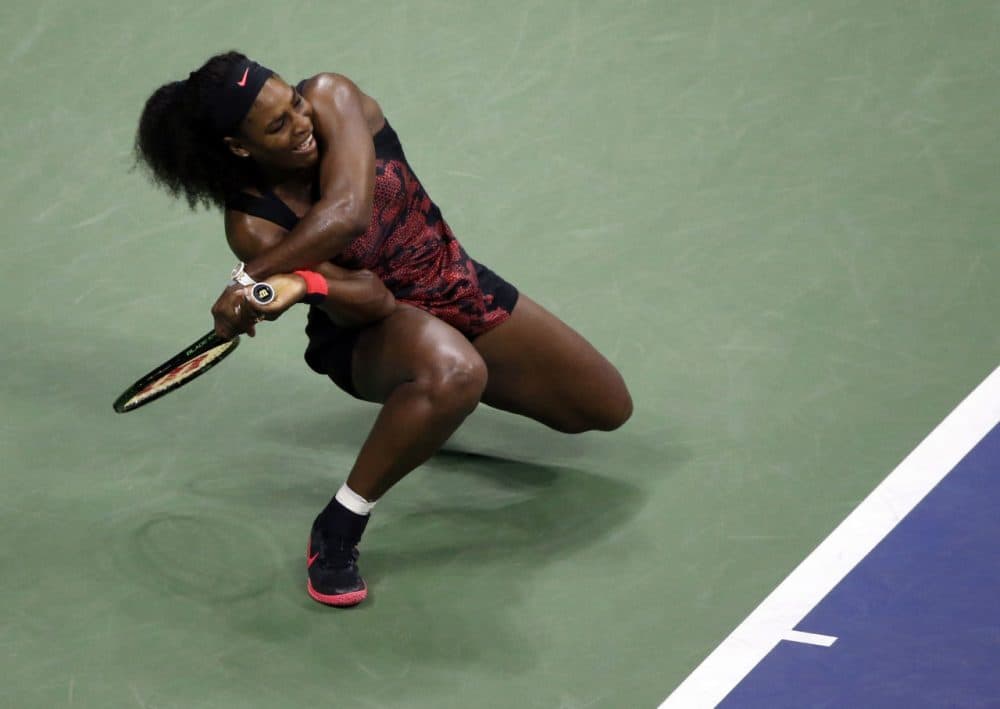 This article is more than 5 years old.
The sisters rule once again: Serena and Venus Williams faced off Tuesday night in a quarterfinal match at the U.S. Open in New York. It was the most anticipated match of the tournament. Serena beat her sister and is now just two wins away from a Calendar Grand Slam, the first in more than 25 years.
Fans watched history in the making, but another part of the attraction was that the Williams sisters might not play many more professional matches against each other. Serena turns 34 this month and Venus is 35, practically ancient by tennis standards. Their dominance in the sport has changed tennis and inspired a new, more diverse generation of players.
One place where tennis is hot: Dorchester's Harambee Park, once the proposed tennis venue for the Boston 2024 Olympic bid.
Guest
Toni Wiley, executive director of Sportsmen's Tennis and Enrichment Center in Dorchester's Harambee Park. She tweets @StecTennis.
More
WBUR: In Dorchester's Harambee Park, Olympic Bid Failure Seen As Missed Opportunity
"This would have allowed people in our own community to see the very best tennis players in the world here on their courts competing."
This segment aired on September 9, 2015.