Congressional Conversations: Rep. Moulton On Migrant Crisis, Community College
10:24
Play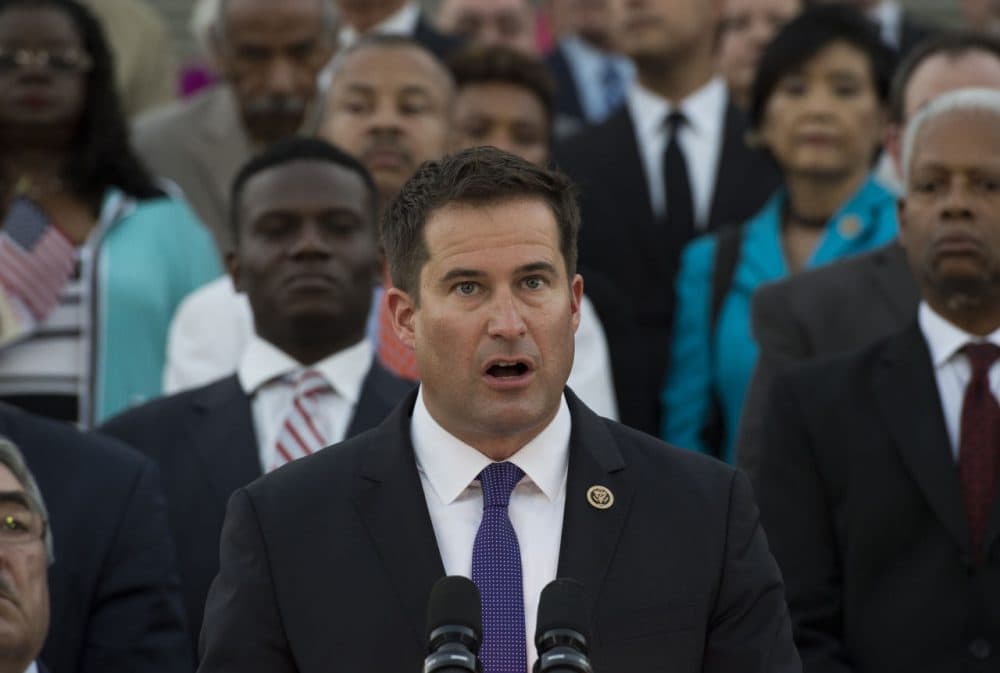 This article is more than 5 years old.
This week, we continue our series of conversations with members of the Massachusetts congressional delegation. We've talked a bit about business in Washington, where members of Congress, just back from their summer recess, are diving into a busy month debating the budget, the migrant crisis in Europe and a big vote on the Iran nuclear deal.
Guest
Seth Moulton represents Massachusetts' 6th district, including Essex County, Cape Ann and the North Shore. He tweets @teammoulton.
More
WBUR: Rep. Seth Moulton, Iraq War Vet And Rookie Politician, Adapts To New Role In Congress
"The 36-year-old Iraq War veteran campaigned on promises to shake up the status quo and bring his military expertise to Washington. Now the Democrat is trying to keep those promises, while learning to navigate the partisan halls of Congress."
Radio Boston: Congressional Conversations: Rep. Moulton On Iran Nuclear Deal, Homegrown Terrorists, First Legislative Victory
"We speak with Rep. Seth Moulton about the accord, the recent arrest of an Adams man accused of plotting a terrorist attack and the passage of his first piece of legislation in the House."
This segment aired on September 10, 2015.