Week In Review: New Twist For Deflategate, Preliminary Report Slams DCF, And Privatizing The MBTA
24:21
Play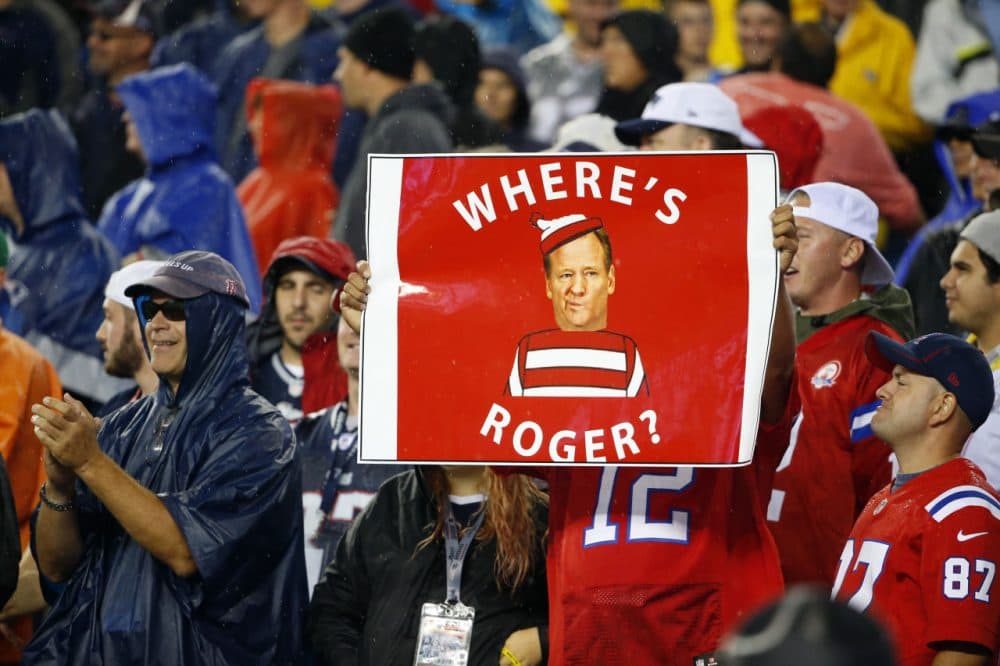 This article is more than 5 years old.
Our Week In Review panel dissects the week's news starting with the allegations by ESPN that NFL Commissioner Roger Goodell used Deflategate to finally punish the New England Patriots for Spygate.
Our panel also dives into President Obama's labor day speech in Boston, possible privatization of the MBTA, and a preliminary report from the Office of the Child Advocate unearthing further systemic issues of the Massachusetts Department of Children and Families.
Guests
Renée Graham, op-ed contributor to The Boston Globe. She tweets @ReneeYGraham.
John Carroll, professor of communication at Boston University and senior analyst for WBUR. He tweets@JohnCarroll_BU.
More
WBUR: New Patriots Allegations Connect Deflategate To Spygate
"Just when you thought it was safe to come out of the closet and root openly for the New England Patriots, comes another set of allegations about cheating. And, a cover-up by the NFL."
The Boston Globe: DCF Found Inconsistent In Protecting Children, Review Finds
"The review, commissioned by the Legislature last year, found that at the same time DCF's frontline social workers are contending with soaring caseloads, the agency has lost 40 managers, or 17 percent of its management positions, as a result of Baker's push to trim the state payroll through early retirement incentives."
The Boston Globe: Baker Names New Child Advocate
"Maria Z. Mossaides, the executive director of Cambridge Family and Children Service, will take over as head of the Office of the Child Advocate as DCF grapples with widespread management problems, soaring caseloads, and a pair of recent tragedies involving children who died or were abused under the department's watch."
The Boston Globe: Cambridge Eyes New Fees To Help Fund T Projects
"Cambridge is proposing to levy a new fee on real estate developers in Kendall Square to help pay for public transit improvements, a model that officials said could be adopted by the MBTA for the Green Line extension and other projects."
WBUR: President Obama Calls For Paid Leave In Boston Labor Day Address
"President Barack Obama addressed the annual Labor Day breakfast right here in Boston on Monday. The President, wearing a blue-collar shirt, was here to tout his administration's record, to push what he calls middle class economics, and to salute the power of organized labor."