Resettling Refugees: What Would It Look Like In Massachusetts?
24:00
Play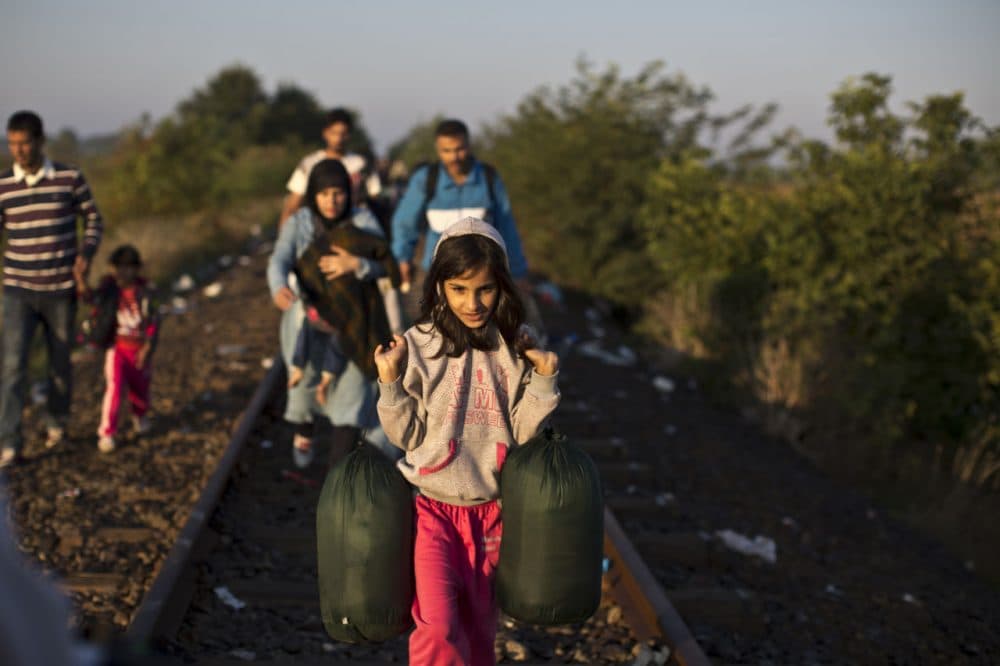 This article is more than 5 years old.
European Union leaders held emergency talks Monday as they struggled to figure out how to share responsibility for the thousands of refugees streaming into Europe. The United States' role in the crisis is under debate — but officials in states like Massachusetts are offering to help.
Mayor Marty Walsh said if there is an overflow of refugees from Syria, he "would be willing to have a conversation" about how Boston could make room for new refugees. Gov. Baker said it would be a "step back" for the United States not to be part of the solution to the problem.
"I mean, this is a global crisis, and it's one of those moments when I think it's important for the U.S. to be part of the solution," said the governor.
This is also not the first time a Massachusetts governor has offered to help refugees.
"Every major faith tradition on the planet charges its followers to treat others as we, ourselves, wish to be treated," said former Gov. Deval Patrick in a speech last July, when the president was asking states to take in children who had illegally crossed the Mexican border. "I don't know what good there is in faith if we can't — and won't — turn to it in moments of human need."
Guests
Sasha Chanoff, co-founder and executive director of RefugePoint. He tweets @SashaChanoff.
Paul O'Brien , vice president for policy and campaigns at Oxfam America. He tweets @dpaulobrien.
More
WBUR: U.S. Will Accept 10,000 Syrian Refugees
"The United States is making plans to accept 10,000 Syrian refugees in the coming budget year, a significant increase from the 1,500 people who have been cleared to resettle in the U.S. since civil war broke out in the Middle Eastern country more than four years ago, the White House said Thursday."
The Boston Globe: Understanding The Migrant Crisis
"So far this year, nearly 400,000 migrants, many of them refugees, have crossed the Mediterranean, with many more expected. And that's merely the thin edge of this regional calamity."
This segment aired on September 14, 2015.