The Results: In N.H., Sanders Leads Clinton, Fiorina Gains Republican Support
12:15
Play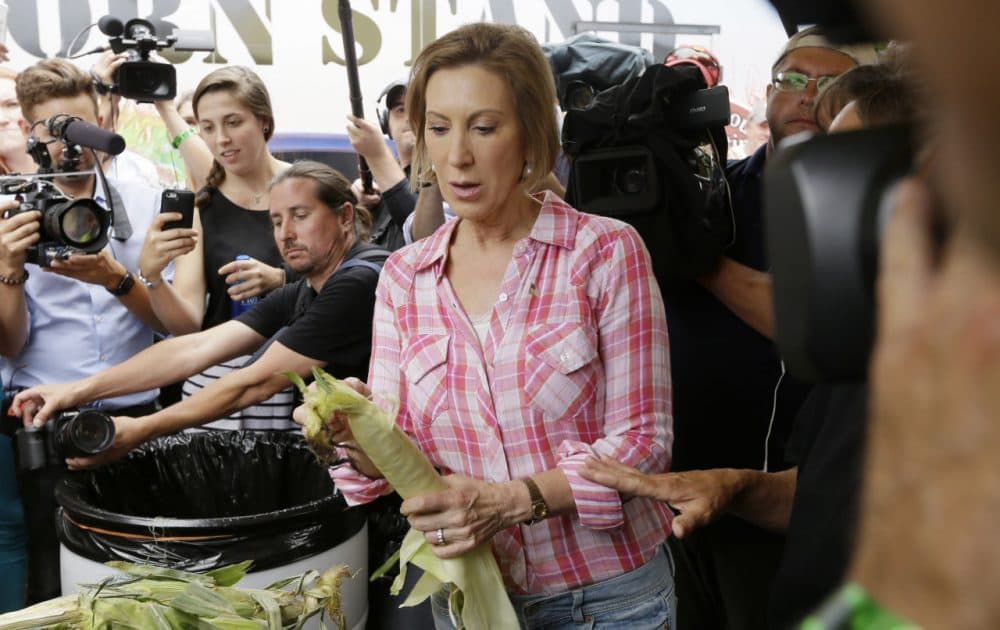 This article is more than 5 years old.
The WBUR New Hampshire primary poll of likely Democratic voters shows Vermont Sen. Bernie Sanders with a narrow edge over former Secretary of State Hillary Clinton, and Vice President Joe Biden climbing. Sanders is pulling in 35 percent support to Clinton's 31 percent. While the poll finds Biden in third at 14 percent.
Among Republican voters in New Hampshire, WBUR's first monthly poll finds Trump still comes out on top, but Carson is coming close behind. So, the question is: could the presidential election come down to a choice between Bernie Sanders, the progressive from Vermont, and Ben Carson, the socially conservative Republican?
It seems that political outsiders continue to dominate this early stage of the political season.
Guests
Steve Koczela president of MassINC Polling Group, which conducted the poll for WBUR. He tweets @skoczela.
Bill Curry, former adviser to Bill Clinton and political columnist for Salon. He tweets @BillCurryct.
More
WBUR Poll: Close N.H. Race Between Trump, Carson
"Businessman Donald Trump leads retired neurosurgeon Ben Carson in the New Hampshire Republican presidential primary, 22 percent to 18 percent, according to WBUR's first poll of the race."
WBUR Poll: Sanders, Clinton Locked In Tight Contest In N.H. Primary
"Vermont Sen. Bernie Sanders and former Secretary of State Hillary Clinton are locked in a tight contest for the New Hampshire Democratic primary, according to a new WBUR poll."
CBS News: CBS/NYT poll: Hillary Clinton's Lead Over Bernie Sanders Cut By Half
"More than five months before the start of the primary contests, most Democratic voters say it is too early to say that their minds are made up about which candidate they will support. But Clinton's backers are more firm in their choice than those backing other candidates."
This segment aired on September 16, 2015.