Week In Review: Health Care Costs, Police Body Cams, NH Poll
21:40
Play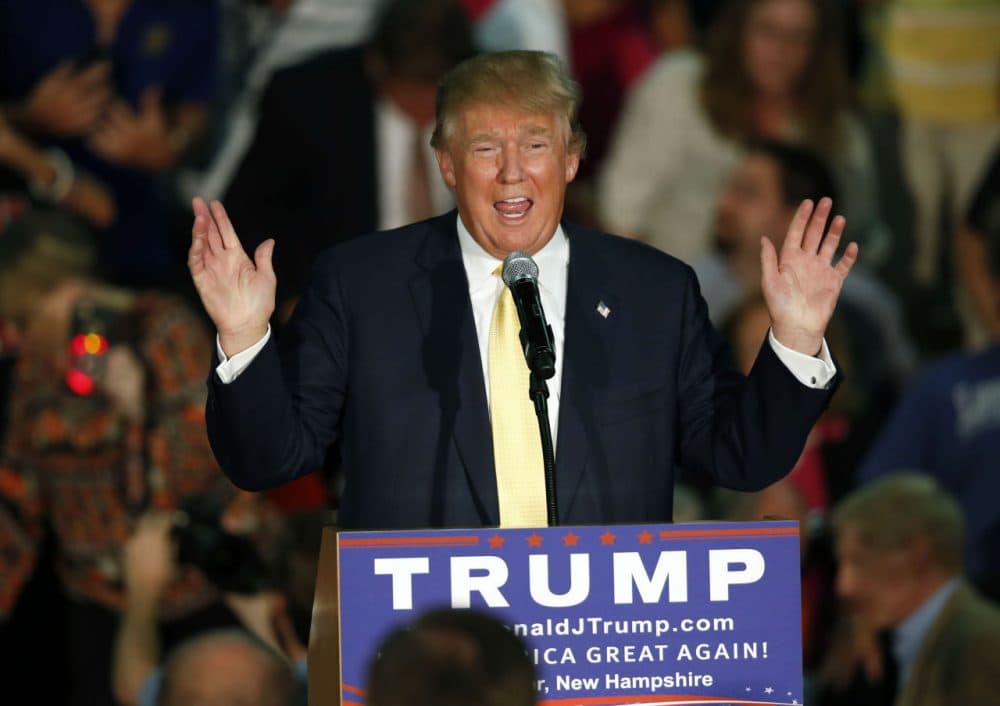 This article is more than 5 years old.
Our weekly news round table goes behind the headlines: Massachusetts health care costs rise in 2015, Boston police to try out body cameras, the latest WBUR poll on the New Hampshire primary, and changes at the JFK Presidential Library.
Guests
Renee Loth, columnist for The Boston Globe and writer for WBUR's Cognoscenti.
Richard Tisei, former Republican state senator and congressional candidate. He tweets@Richard_Tisei.
More
WBUR: AG Says State Must Do More To Control Health Care Costs
"It looks like Massachusetts will miss a self-imposed health care spending target again this year. This warning from Attorney General Maura Healey comes just a few weeks after a state agency announced that Massachusetts failed to keep spending below 3.6 percent last year, as recommended in a 2012 law."
WBUR: Local Civil Rights Groups Release Proposed Policy On Police Body Cameras
"Two days after Boston Police Commissioner William Evans' announced he was implementing a body camera pilot program, local civil rights groups have released a policy proposal for the technology. The proposed policy outlines protocols for how officers should operate body cameras as well as how police departments should store video footage, make data available to the public and enforce the policy."
Radio Boston: In N.H., Sanders Leads Clinton, Fiorina Gains Republican Support
"The WBUR New Hampshire primary poll of likely Democratic voters shows Vermont Sen. Bernie Sanders with a narrow edge over former Secretary of State Hillary Clinton, and Vice President Joe Biden climbing. Sanders is pulling in 35 percent support to Clinton's 31 percent."
WBUR: Tensions Build Amid Resignations At Kennedy Library
"The library's long-time and widely respected director, Tom Putnam, is stepping down. His resignation is the latest in a string of departures that coincide with the tenure of Heather Campion, the CEO of the John F. Kennedy Library Foundation, a private organization that raises money to support the federally owned library."
This segment aired on September 18, 2015.