In Baby Bella Case, Mother And Boyfriend Appear In Court
10:13
Play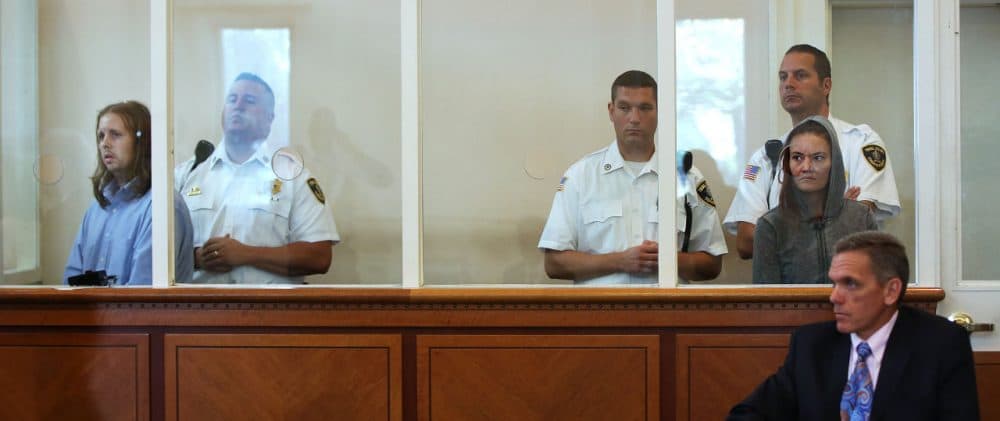 This article is more than 5 years old.
In Dorchester Municipal Court Monday morning, Rachelle Bond, mother of the child known as "Baby Doe" for many months, was charged with improper disposition of a human body and accessory after the fact. Michael McCarthy, the mother's boyfriend, was charged with improper disposition of a body, and murder. The court decided on no bail for Mr. McCarthy and $1 million bail for Ms. Bond.
Guest
Mike Bello, deputy city editor for The Boston Globe. He tweets @TheBelloBlotter.
More
The Boston Globe: Father Of Slain Toddler Tells How He Learned Of Death
"Amoroso, 32, said Bond told him that her boyfriend, 35-year-old Michael McCarthy, killed their daughter because he was convinced she was possessed by demons; the little girl died weeks before her body was discovered June 25, stuffed in a black plastic trash bag on a rocky beach on Deer Island."
The Boston Globe: Grim Details Of Bella Bond's Life, Death Described At Arraignment
"Bella Bond's mother told police that she knew the girl was dead when she came into her room one night in late May and saw her gray, swollen face, a prosecutor said in court Monday. Michael McCarthy was allegedly standing over the 2½-year-old, who had been unruly and unwilling to go to bed."
This segment aired on September 21, 2015.