Is The MBTA Ready For Winter?
09:03
Play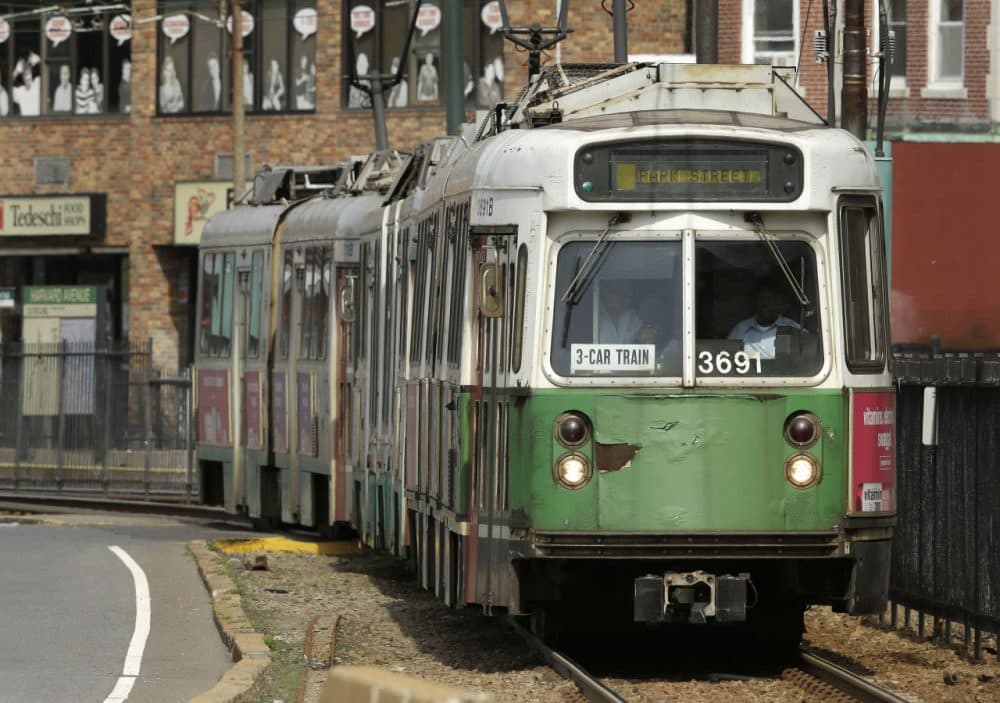 This article is more than 5 years old.
If the chill in the air has you thinking about the inevitable winter, you're not alone. Gov. Baker was out at Tenean Beach in Dorchester Wednesday afternoon, saying the MBTA, too, is preparing for this year's onslaught.
The Baker-appointed MBTA Fiscal Control Board released their first report Tuesday. It comes with good news, and bad news. The good news: a winter resiliency plan is in place.
The bad news: It'll cost more than $7 billion to get the system to a state of good repair — that's $500 million more than initially projected in March.
Guests
Joseph Aiello, chairman of the MBTA Fiscal Control Board.
Jim Aloisi , former state transportation secretary and principle at the Pemberton Square Group. He tweets @JimAloisi.
More
The Boston Globe: MBTA Fiscal Control Board Report Cites 'Deep-Seated' Problems
"The report released on Tuesday is a bleak assessment of the T, summarizing the board's findings since it first began meeting in July. Those disclosures, many of which were previously made public, include: The T's annual operating budget is 'unsustainable,' and could lead to a $427 million budget gap by 2020 if officials do not address the rate of growth."
This segment aired on September 24, 2015.