Littlefield On Sports: Remembering Yogi Berra
07:39
Play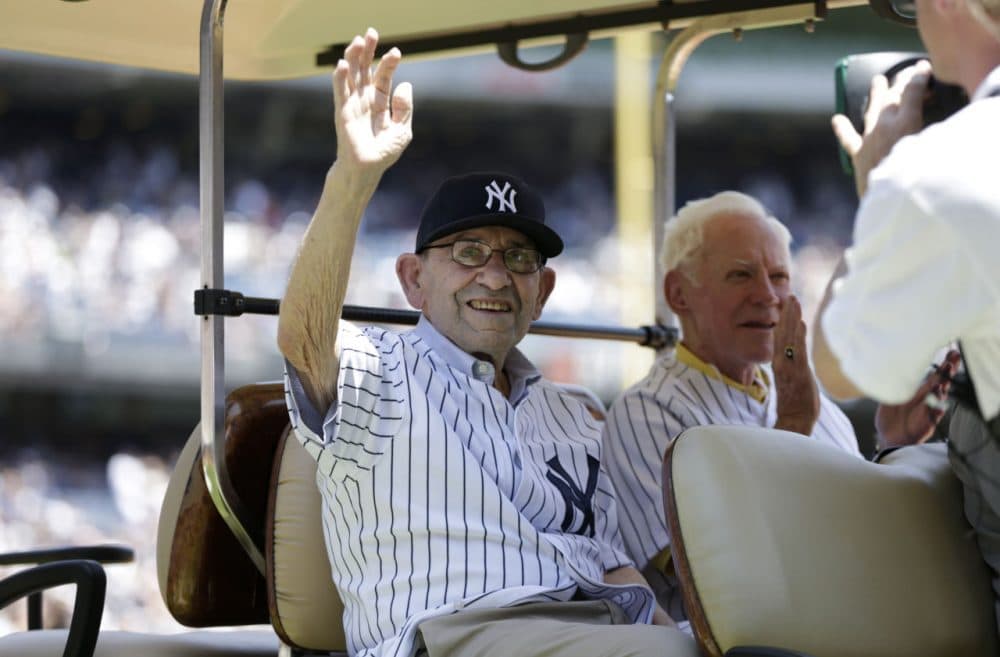 This article is more than 5 years old.
"It's déjà vu all over again."
"90 percent of the game is half mental."
Let's share a little wisdom from the late, great New York Yankees catcher, Yogi Berra, who died Tuesday at the age of 90. There are so many wonderfully wise and funny maxims that have been attributed to him.
"You can observe a lot just by watching."
"When you come to a fork in the road, take it."
And let's not forget what he said about a popular restaurant: "Nobody goes there any more. It's too crowded."
Guests
Bill Littlefield, host of NPR's Only A Game. He tweets at @OnlyAGameNPR.
More
Only A Game: From The Archives: A Conversation With Yogi Berra
"The delight was that he bore with such grace and good humor the mantle of master of the malapropism. When his son collected the alleged Yogisms into a book, Yogi went along with the plan, which is why I had the opportunity to interview him for Only A Game in 1998."
This segment aired on September 23, 2015.