SJC Rules Police Can't Stop Motorists On Marijuana Possession Suspicion
06:36
Play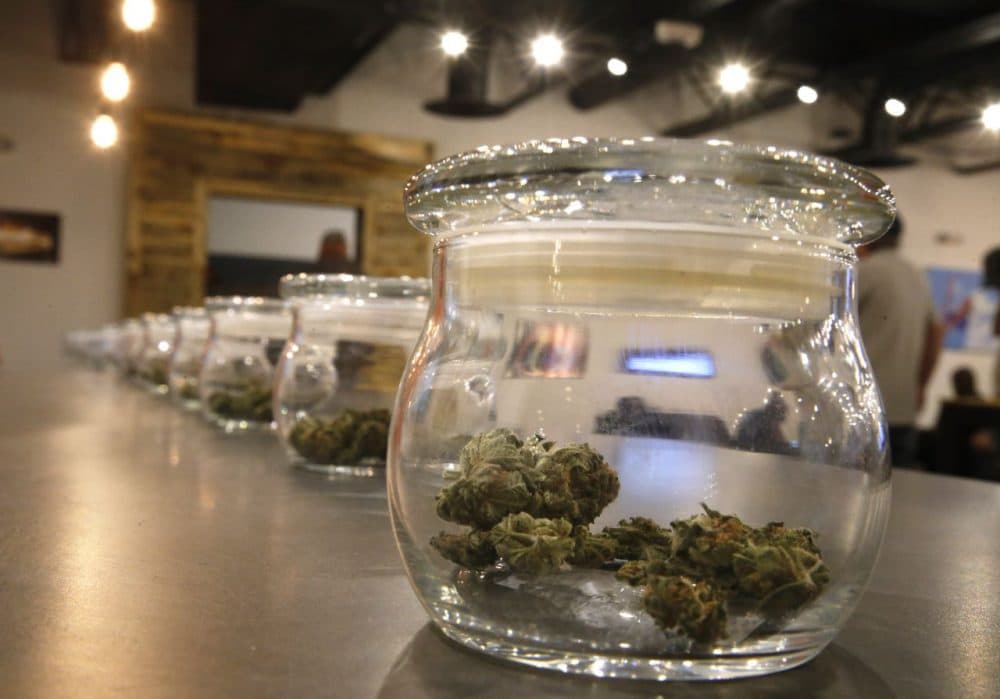 This article is more than 5 years old.
In the latest sign of changing public — and legal — attitudes about marijuana, the state Supreme Judicial Court has ruled that police cannot stop motorists solely on a suspicion that the car's occupants are in possession of the drug. Even if they smell burnt marijuana coming from the car.
The decision came down Tuesday, and it's based largely on the fact that Massachusetts voters decriminalized pot possession back in 2008. That means possession of an ounce or less was downgraded from a criminal offense to a civil violation, punishable by a mere fine.
In the 5-2 decision, Justice Margot Botsford wrote that allowing such stops would run counter to voters' intentions to "refocus police efforts on more serious crimes."
But we noticed an interesting quote in The Boston Globe from state police spokesman David Procopio, who said, "This ruling will have no impact on the observation we use to establish probable cause for drugged driving."
So, cops can't stop you solely on suspicion of having marijuana in your car — even if they smell it. But, they will stop you if they think you're impaired by it.
Guest
Dr. Kevin Hill, Harvard researcher and author of "Marijuana: The Unbiased Truth about the World's Most Popular Weed." He tweets @DrKevinHill.
More
The Boston Globe: SJC Bans Police Stops Solely For Suspected Marijuana
"In a decision hailed by civil rights advocates and supporters of marijuana legalization, the state's highest court ruled Tuesday that police cannot stop motorists solely because they suspect the vehicle's occupants are in possession of the drug."
This segment aired on September 23, 2015.