A New Way to Prevent Lyme Disease?
05:53
Play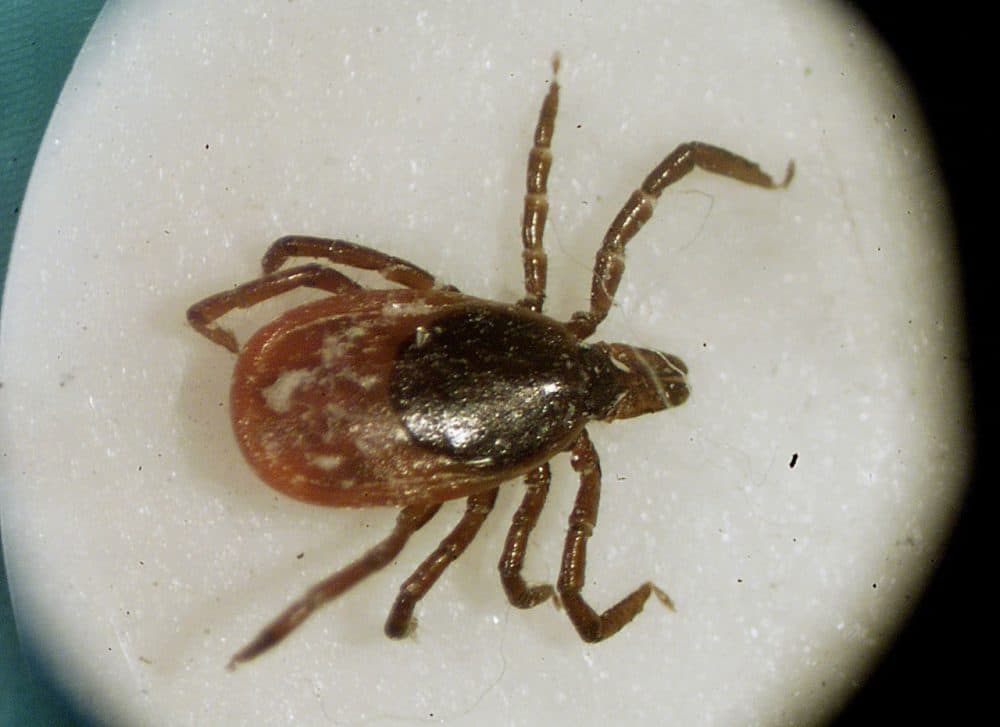 This article is more than 3 years old.
With the second-highest number of cases in the country, Massachusetts is a hotbed for Lyme Disease. Now, University of Massachusetts Medical School biologists are working on a drug treatment, with one shot each season, that could prevent the disease altogether.
Guest
Carey Goldberg, co-host of WBUR's CommonHealth blog, which tweets @commonhealth.
More
CommonHealth: Research Raises Prospect Of Springtime Shot To Protect Against Lyme Disease
"'Sign me up!' That was my first, emphatic reaction to word that University of Massachusetts Medical School researchers are making progress toward a shot that we here in Lyme disease territory could get every spring for months-long protection through high tick season. It would use monoclonal antibodies — medical cruise missiles that can hit the narrowest of targets."
NBC News: Lyme Disease Treatment Would Prevent Infection, Researchers Say

"'This is not a vaccine and has many advantages over a vaccine,' Klempner told NBC News. 'The way a vaccine works is that you give people pieces of the bacteria or the virus that you are interested in preventing and then the body mounts a big immune response.'"
Boston Business Journal: Preventing Lyme Disease? UMass Medical School Is Working On It
"Unlike mosquitoes, which carry disease on their needle-like snouts, ticks carry disease in their guts. It takes at least a day and a half for the bacteria to mobilize from the gut into the salivary glands and transfer into a human through a bite. Researchers discovered that when ticks bite those who have been given the antibody, the antibody enters the tick's gut and kills the bacteria, stopping the disease before it even is transmitted to the human."
This segment aired on October 12, 2015.