Cooking Apple Caponata With Chef Ana Sortun
Play
This article is more than 7 years old.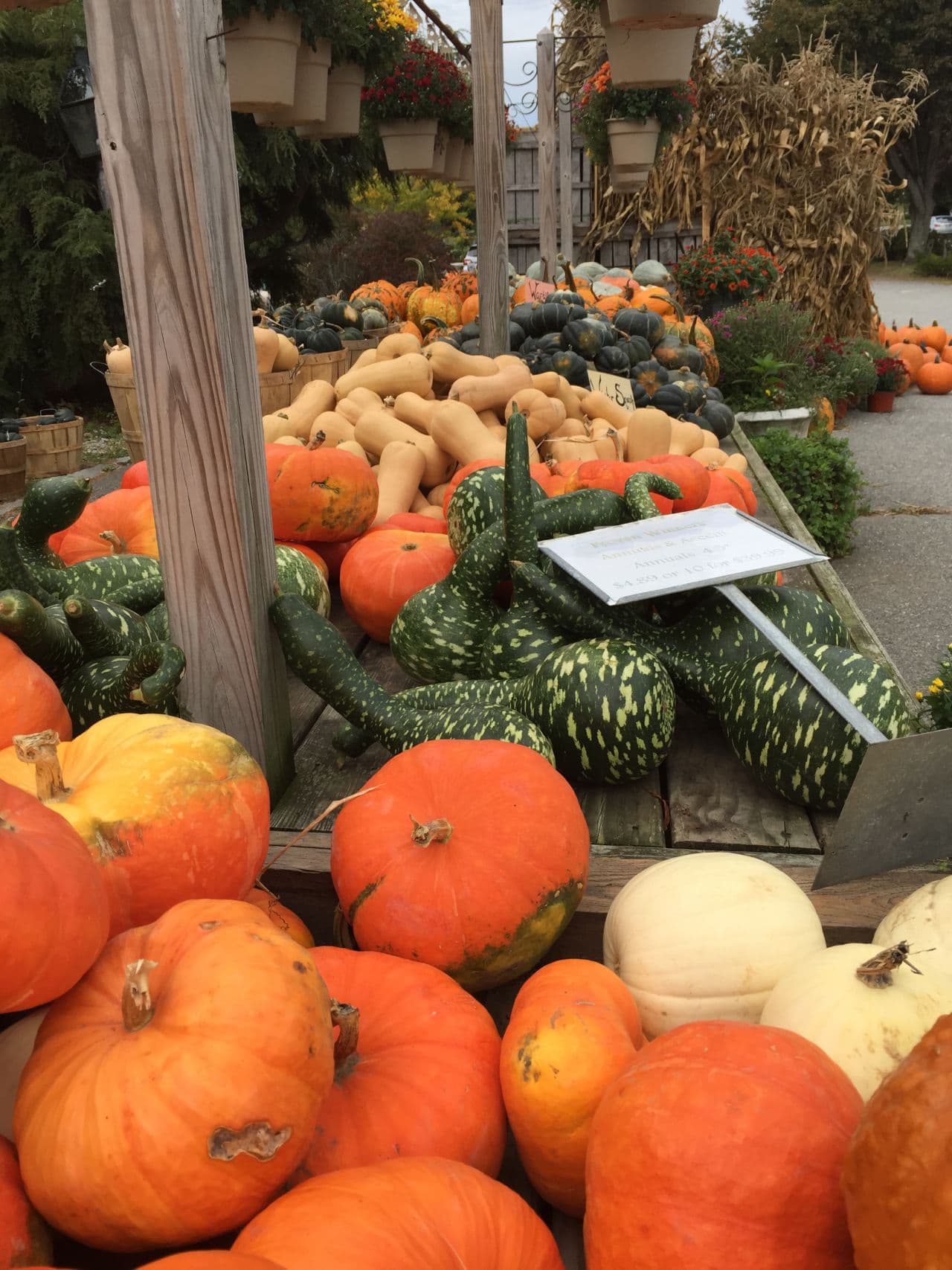 We don't need to remind you that it's apple season in New England, and while you may be putting your apple picking labors toward pies, crisps and tarts, Chef Ana Sortun is thinking up a whole different use for New England's favorite fruit. So long apple pie, hello apple caponata.
Guests
Ana Sortun, James Beard Award-winning chef and owner of Sarma in Somerville, and Oleana and Sofra Bakery & Cafe in Cambridge. She tweets @Anasortun.
Rick Hardy, farmer at Brookdale Fruit Farm in Hollis, N.H., which tweets @BrookdaleFarms.
More
The New York Times: Women Who Belong In The Kitchen: Ana Sortun
"In 2008, Ms. Sortun and her business partner, Gary Griffin, opened Sofra, a nearby cafe serving Middle Eastern cuisine. That was followed last October by Sarma in Somerville, which is modeled after a Turkish mayhane or tavern. Together, the three restaurants employ 150 and gross about $8 million in annual revenue."
Ana Sortun's Apple Caponata
Makes: About 3 cups

Ingredients:
2 tablespoon extra virgin olive oil
3/4 cup sliced leeks
1 cup finely chopped onion
1 cup peeled and diced apple (Cortland is a favorite for acidity and structure)
1/2 cup peeled and finely chopped celery
1 1/2 teaspoons unsweetened cocoa powder (I prefer Callebaut or Valrhona)
1 cup peeled and seeded tomato or tomato puree
2 teaspoons tomato paste
1 heaping tablespoon rinsed capers (rinse the brine or salt off of them)
1/2 cup pitted green olives, like picholine
2 teaspoons aged balsamic vinegar
1 teaspoon fresh squeezed lemon juice
salt and pepper to taste
1 tablespoon chopped fresh thyme or sage
Instructions:
1. In a medium sauté pan, cook the leeks, onions and apple with the olive oil on medium-low heat with a tablespoon of water, so that the leeks soften and don't brown, until everything becomes soft and translucent, about eight minutes. Season with 3/4 teaspoon of salt.
2. Add the cocoa powder, tomato, tomato paste, capers and olives and simmer for about five to six minutes until the vegetables absorb most of the tomato and it becomes thick and jam-like.
3. Remove from the heat and allow it to cool slightly, about 5 minutes. Stir in balsamic vinegar, lemon juice and fresh thyme. Season with salt and pepper to taste.
4. Serve room temperature with roasted butternut squash, burrata or strachiatella cheese, goat cheese, grilled chicken or swordfish.
This segment aired on October 14, 2015.