Littlefield On Sports: Ramirez On First, Patriots Vs. Colts, Fantasy Gambling
05:40
Play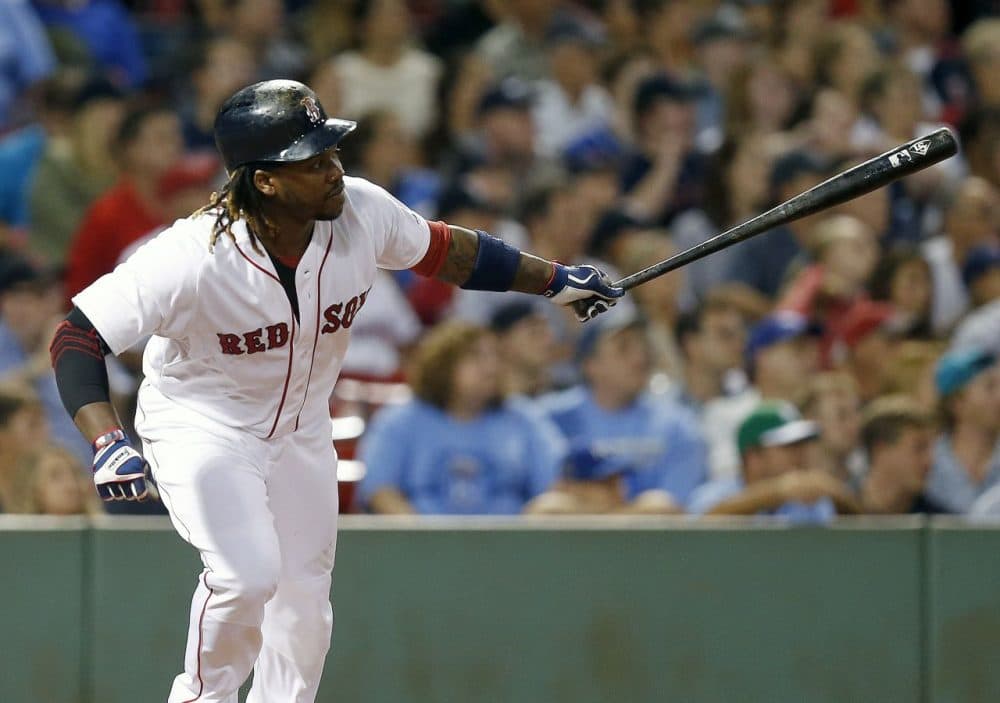 This article is more than 3 years old.
The Red Sox are thinking to train a new first base player: Hanley Ramirez, who has never played first base professionally.
The Patriots will play the Indianapolis Colts this Sunday. The longtime rivals are meeting for this first game after January's famous "deflategate" scandal. The Colts' attitude? Don't even speak the name of New England's football team.
Also, the Chicago Cubs beat the St. Louis Cardinals 6-4 Tuesday at their own stadium. It's the first time they have won a postseason series on their own turf, at Wrigley Field.
Guest
Bill Littlefield, host of NPR's Only A Game, which tweets @OnlyAGameNPR.
More
The Boston Globe: Mass., DraftKings, Fan Duel Living In A Fantasy World
"There are several issues at play here, and most of them revolve around the utter hypocrisy of government labeling one form of gambling legal and another illegal and the utter joke of the fantasy sports industry insisting it doesn't need regulation."
NPR: Cubs First: Clinch Postseason Series At Wrigley Field; Beat Cardinals 6-4
"Kyle Schwarber, Anthony Rizzo and Javier Baez homered and the fresh Cubs clinched a postseason series at Wrigley Field for the first time ever, beating the St. Louis Cardinals 6-4 Tuesday to win the NL Division Series in four games."
This segment aired on October 14, 2015.