Are Museums Keeping Artwork Alive?
08:39
Play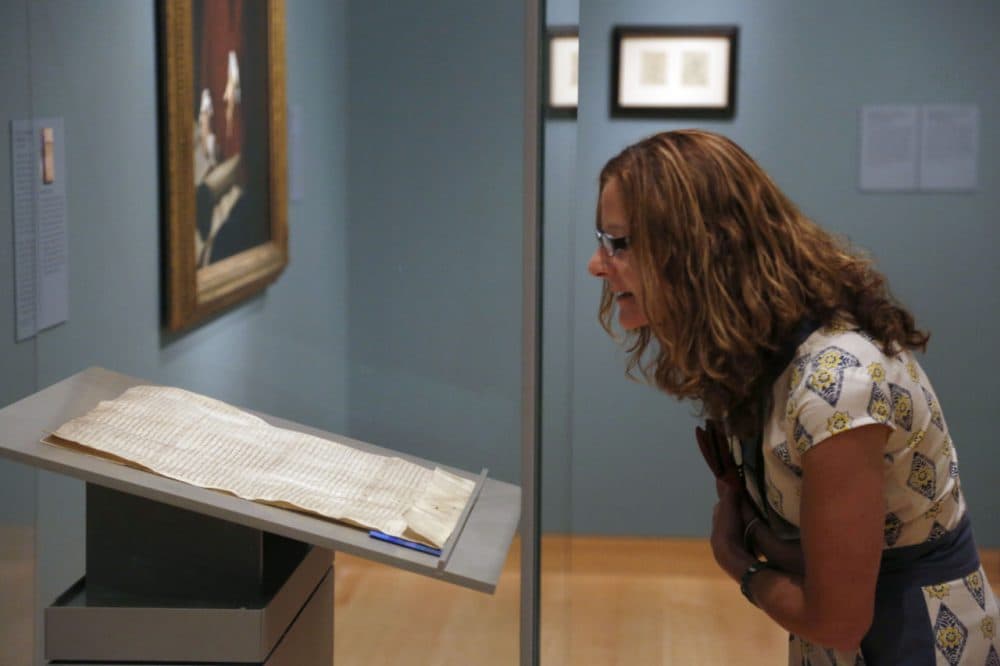 This article is more than 4 years old.
New England is a special habitat for museums, writes Sebastian Smee, art critic for The Boston Globe. Many of Boston's museums boast interactive exhibits and heavily-curated shows. Artworks are organized into overarching themes in architecturally stunning galleries.
Today, many of these museums — like the MFA — are experimenting with exhibit design to attract visitors to their galleries.
For the most part, it is exciting to see renovations for the sake of art. But Sebastian Smee asks whether museums are going too far — overwhelming the viewer with information and burying the original context of the art itself.
Guest
Sebastian Smee, Pulitzer Prize-winning art critic for The Boston Globe. He tweets @SebastianSmee.
More
The Boston Globe: How Do We Keep Museums Vital In Today's World?
"What happens to this immediacy, this deep and spontaneous connection between maker and object (or viewer and object), when the artwork is installed in a modern museum? Can it survive?"
American Association of Museums: Demographic Transformation and the Future of Museums
"I think the vision of the museum field, our 'preferred future,' is one in which our usersreflect our communities."
This segment aired on October 19, 2015.