Littlefield On Sports: Cubs Vs. Mets, World Series Past
07:08
Play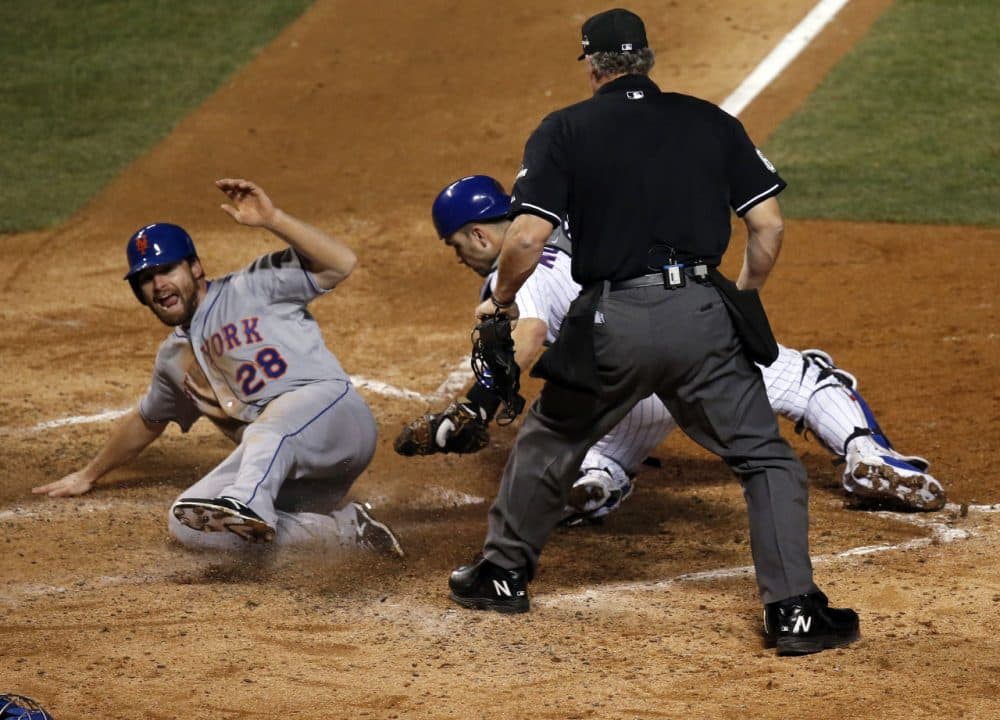 This article is more than 3 years old.
The Chicago Cubs are down three games in the National League Championship series against the New York Mets — up against the wall and losing hope of winning their first World Series since 1908. We preview the game and look at the great and infamous moments of past World Series with Only a Game host Bill Littlefield.
Guest
Bill Littlefield, host of NPR's Only a Game, which tweets @OnlyaGameNPR.
More
The Boston Globe: On This Day 40 Years Ago, Fenway Was A Magic Kingdom

"We all have special seasons in our vault of Red Sox watching. In more than a half-century as a fan and a scribe, I can cite three baseball summers that stand above all others on the medal platform. The 1967 Impossible Dream Red Sox transformed the fabled franchise from black-and-white to color and showed the Baby Boomer generation what it's like to have the Red Sox playing real games in October. The 2004 Red Sox scripted the greatest local sports story ever told, breaking an 86-year curse at the expense of the hated Yankees. Biblical. But the 1975 Sox are shoulder-to-shoulder with the leaders in my personal competition for the gold medal of Red Sox love."
The Chicago Tribune: Cubs Really Up Against Wall After Losing Third Straight To Mets In NLCS
"That old nauseous feeling that greeted Cubs fans during must-see games had been mostly absent this postseason, thanks to an early lead over the Pirates in the wild-card game and three straight victories over the Cardinals after an opening loss in the National League Division Series.But it returned with a vengeance Tuesday night in Game 3 of the National League Championship Series at Wrigley Field, where the Cubs needed a victory over the Mets to give them a realistic chance of a comeback."
The Patriot Ledger: 'Betrayal' Offers Fascinating New Details On 'Black Sox' Scandal

"This tapestry of baseball and social history encompasses 19th Century game-throwing, the 1920s politics/sports/gambling mélange, and colorful portraits of legendary lawyers and sportswriters."
This segment aired on October 21, 2015.