'Wicked' Author Gregory Maguire Brings Readers Back To Wonderland
11:14
Play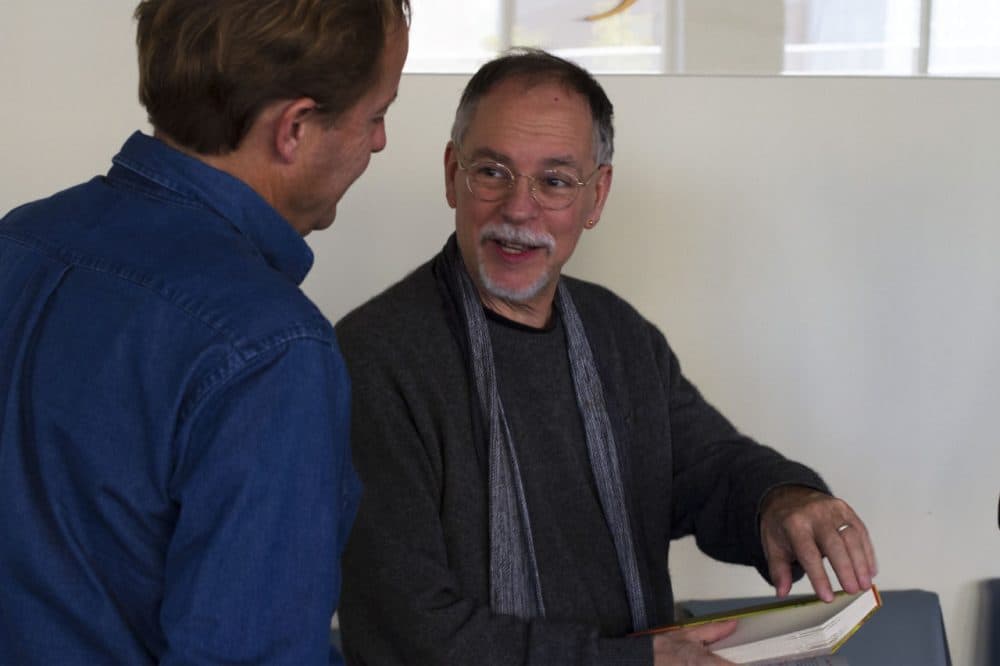 This article is more than 3 years old.
One-hundred-and-fifty years ago, Lewis Carroll's Alice chased a white rabbit down a rabbit hole. Now, Gregory Maguire, the bestselling author of "Wicked," and much more, is out with a new book that takes up the story of Wonderland. This time, there's a different heroine — Alice's friend, Ava — who faces her own battles as she searches Wonderland for Alice.
Guest
Gregory Maguire, author of "After Alice," as well as the bestseller-turned-Broadway musical, "Wicked."
More
WBUR: 'After Alice' Gets Lost in Wonderland, Sensible Bestie Comes to Her Rescue

"Lewis Carroll's Wonderland is a singular place. It's a place that symbolizes the beauty and strange, illogical nature of childhood; a place that has captivated children and adults for 150 years. This year, the anniversary of Alice in Wonderland has been celebrated in museums, and it's also being marked in literature."
The Columbus Dispatch: 'Wicked' Author Revisits Wonderland Through Eyes Of Heroine's Friend

"The lack of logic, and the lack of assistance by any of the people in Wonderland, was terrifying. In a fairy tale, an old woman carrying a bundle of twigs will tell you a secret about how to win the hand of the king's daughter...But for Alice, there's no assistance. It wasn't until I was an adult, and could see it as an attempt to imitate how we dream, that I started seeing it as one of the greatest things I've ever read."
Library Journal: Why Alice Still Matters: Celebrating 150 Years Of Wonderland With Gregory Maguire
"Alice is a permeable membrane...Her childhood leaks out of her, escaping her as she lives on the page. Jo March is stuck in the 19th century; she marries, she dies. But Alice is immortal. She has become our sense of childhood."
This segment aired on October 26, 2015.