How New Hampshire Got Its Outsized Role In Presidential Nominations
16:51
Play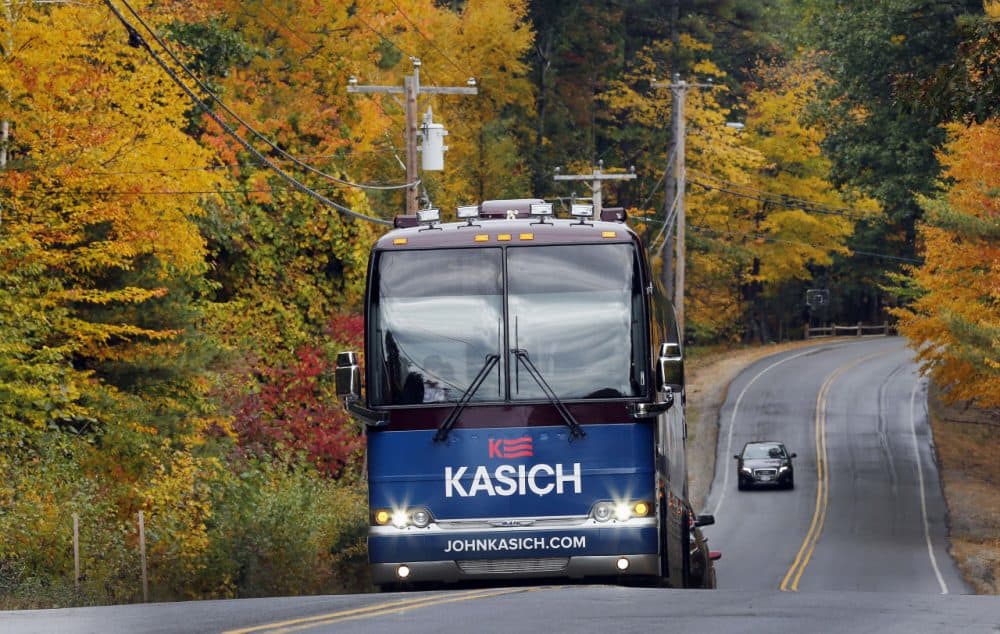 This article is more than 3 years old.
That nip in the autumn air and all those campaign ads already on TV are reminders that we're just three months away from the New Hampshire presidential primary. Though just a handful of delegates are at stake, the nation's first primary has become a huge media event — and a pretty reliable predictor of a campaign's ultimate success or failure.
For political junkies, it's a great season to spend time in the Granite State, even if this particular quadrennial exercise in democracy raises the question: why does this small, not very diverse New England state have such a huge impact on the race for the presidency? And just how big is that impact?
Guests
Andrew Smith, associate professor of practice in political science at the University of New Hampshire and director of UNH's survey center. He's co-author of "The First Primary: New Hampshire's Outsize Role in Presidential Nominations."
David Moore, senior fellow with the Carsey School of Public Policy at UNH, former vice president of Gallup and co-author of "The First Primary: New Hampshire's Outsize Role in Presidential Nominations."
More
WBUR: WBUR Poll: Clinton Rises Again In New Hampshire
"Hillary Clinton's star is rising again in New Hampshire, while Bernie Sanders may have hit a wall in the first primary state."
The Washington Post: Bernie Sanders's Bad Day: New Hampshire Edition
"Early in his surge, back in the beginning of June, Bernie Sanders declared that he would win the Democratic primary in New Hampshire. At the time, he was far back in national polls and trailing in polls in the state, prompting me to be a little skeptical of the claim."
Bloomberg Politics: Ad Blitz Fails To Lift Jeb Bush's Numbers In New Hampshire: Bloomberg Politics/Saint Anselm Poll
"A month of extensive New Hampshire advertising on Jeb Bush's behalf has failed to boost his support and likely Republican primary voters there view him as inferior to frontrunner Donald Trump on most key attributes."
This segment aired on October 27, 2015.