N.H. Politics With Anthony Brooks: Hillary Clinton And A GOP Debate Preview
04:08
Play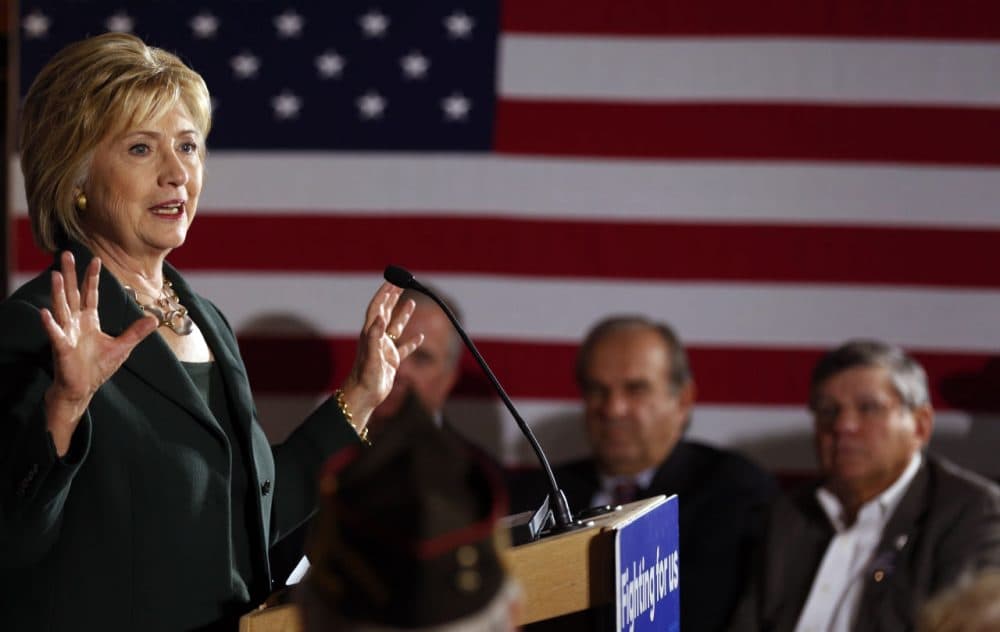 This article is more than 4 years old.
In a campaign season that has seen political outsiders like Donald Trump, Ben Carson, Carly Fiorina and Bernie Sanders rapidly rising up the polls, Hillary Clinton is campaigning as an insider — as the person who understands the inner workings of Washington better than anyone. We look at her campaign strategy and preview the GOP debate.
Guest
Anthony Brooks, WBUR's senior political reporter. He tweets @anthonygbrooks.
More
WBUR: In N.H., Clinton Stresses Political Experience, Discusses Questions Of Public Trust
"Hillary Clinton is back on the campaign trail in what's clearly a major battleground for her in the Democratic presidential primaries. The lead in the polls in New Hampshire is moving back and forth between Clinton and Bernie Sanders. The former secretary of state is in the middle of a two-day visit to the Granite State. On Monday, she formally registered as a candidate in the primary and held a large town meeting."
TIME: Hillary Clinton Pledges To Overhaul The VA And Tackle Wait Times
"Hillary Clinton will announce on Tuesday a detailed plan to address widespread barriers veterans face in getting healthcare and reintegrating into daily life once they return home.The plan, which Clinton will discuss at a roundtable discussion in New Hampshire, comes after deep-seated waste and barriers to care were exposed at the Department of Veterans Affairs and a day ahead of Veterans Day."
CNN: Republican Debate: 6 Things To Watch
"And then there were eight. For the first time this cycle, Tuesday's prime-time Republican debate in Milwaukee will feature just eight candidates from the unusually large field. Hosted by Fox Business and the Wall Street Journal, it comes candidates are facing growing scrutiny from both their rivals and the media."
This segment aired on November 10, 2015.