Politics With Anthony Brooks: Mayor Walsh Hosts Gun Summit
07:12
Play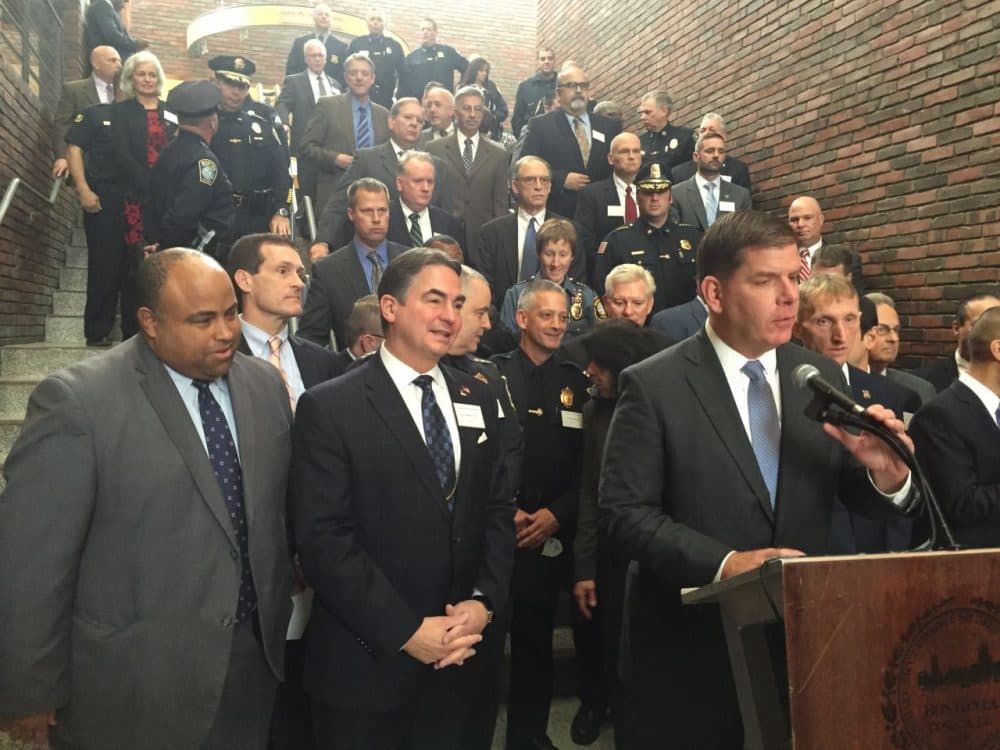 This article is more than 4 years old.
Boston Mayor Marty Walsh spoke Thursday in Roxbury, where he convened a meeting with fellow mayors and police chiefs from across New England to talk about how to work together on the issue of gun control.
"From 2007 to 2013 the Boston Police Department took over 3,200 crime guns off our streets," said Mayor Walsh. "And, in the last 24 hours alone, the Boston Police Department was able to take an AK-47 assault rifle, a shot gun and three hand guns off our streets."
The city and the region are facing the problem of how to trace the origins of gun crimes, and how to prevent guns from flowing into one area from its surrounding states.
Guests
Anthony Brooks, WBUR's senior political reporter. He tweets @anthonygbrooks.
More
Boston Herald: Mayor Outlaws Use 
Of Fake Guns In Public
"The ban, which received unanimous backing by the City Council, empowers police to confiscate on sight any replica handgun that could reasonably be mistaken for the real deal. Parents of juveniles found in possession of replica handguns will be notified and required to show up in person if they want the toy back."
This segment aired on November 19, 2015.