AG Maura Healey On Draft Kings, Charter Schools, Proposed Kinder Morgan Pipeline
09:42
Play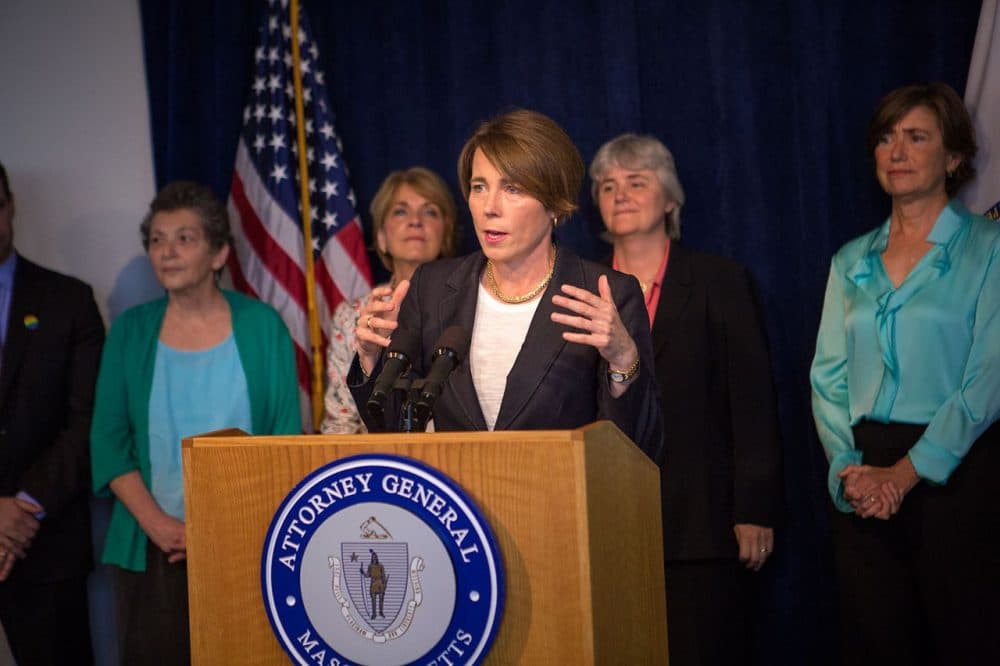 This article is more than 4 years old.
The attorney general made draft regulations for daily fantasy sports companies like DraftKings that will be filed on Friday. On Wednesday, the AG's office released a study on the future energy needs of the state, indicating that the proposed Kinder Morgan natural gas pipeline — which would run through parts of Franklin County — is not in the best interests of energy consumers in the state. Last Friday, AG Healey opposed a lawsuit to lift the cap on charter schools.
Guest
Maura Healey, Massachusetts attorney general. She tweets @MassAGO.
More
WBUR: Mass. AG Healey Proposes Regulations For Daily Fantasy Sports
"Among the draft regulations [AG Maura Healey] has outlined: Fantasy players must be 21 or older; deposit limits of $1,000 per month (with exceptions for those who show they can afford more); and no advertising on college campuses."
Massachusetts Office Of The Attorney General: Daily Fantasy Sports Contest Operators In Massachusetts
"[The regulation] is designed to protect Massachusetts consumers who play Daily Fantasy Sports contests for prizes from unfair and deceptive acts and practices that may arise in the gaming process. The regulation is also intended to protect the families of persons who play Daily Fantasy Sports to the extent that they may be affected by unfair and deceptive practices that lead to unaffordable losses."
Radio Boston: Governor's Bill Proposes More Charter Schools, Outside Cap
"Standing at Brooke Mattapan Charter School, Gov. Baker announced his "Act To Improve And Expand Educational Opportunity" Thursday. The bill would add 12 charter schools or expansions annually, outside the state's current cap of 120, with a focus on under-performing districts."
Analysis Group: Power System Reliability In New England: Meeting Electric Resource Needs In An Era Of Growing Dependence On Natural Gas
"The Massachusetts Attorney General's Office retained Analysis Group, Inc. (AGI) to conduct an independent assessment of the region's power system out to 2030 to determine the following: 1. Could the region experience power system "deficiencies" – periods during peak winter demand when the electric system may not be able to meet peak electric demand? 2. If any such deficiencies are identified, what is the full suite of practical options for maintaining power system reliability – particularly during winter months – including but not limited to electric ratepayer funding for natural gas infrastructure?"
This segment aired on November 20, 2015.