Who Is Choosing To Home School Children In Massachusetts?
21:26
Play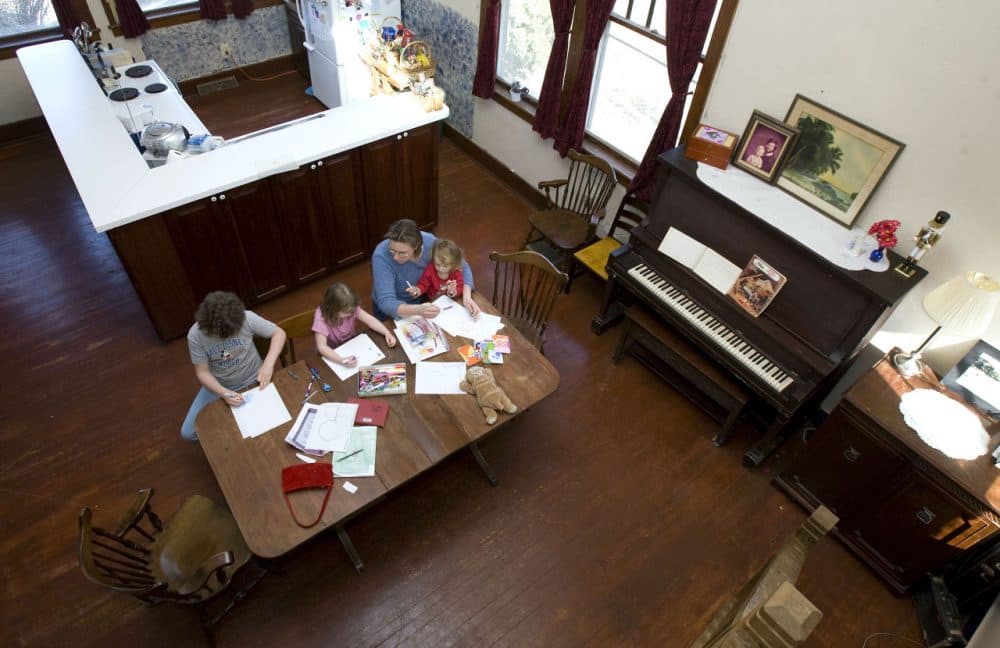 This article is more than 4 years old.
In the Boston area, more families than ever before are choosing to educate their children outside of district school systems. This includes not only traditional home schooling, but also home schooling partnerships with other families, as well as programs for kids to supplement their home study with courses or extra-curricular programs at local public schools, community colleges and museums.
In the past, it was mostly religious conservatives who chose to home school their kids. But that's changing in a big way. Across the U.S., more than 2 million kids are home schooled, including approximately 30,000 in Massachusetts. And, according to a recent article in Boston Magazine, in recent years, the numbers are up dramatically in many communities, including Boston, Cambridge, Arlington and Somerville.
Guests
Eileen Ryan, 20-year home schooling veteran and mother of three.
Katie Gradowski, one of the founders and staff members at Parts and Crafts. She tweets @tuckerfallon.
More
Boston Magazine: Our Kids Don't Belong In School
"Back in the '90s, McDonald was considered a homeschooling pioneer; now she's joined by a growing movement of parents who are abstaining from traditional schooling, not on religious grounds but because of another strong belief: that they can educate their kids better than the system can."
Radio Boston: You May Now Ask Questions: Vermont Father Explains 'Unschooling'
"It's a form of home schooling, but there's no curriculum, no tests and vry minimal desk work. In the words of their father, Ben Hewitt, the boys 'learn by living.'"
NHPR: Rise In Homeschooling: New Approaches, And Fewer Regulations
"The number of homeschooling families in New Hampshire and nationwide continues to grow, and they're more diverse: including families with a wider range of political, religious, and educational approaches."
Advocates for Home Education in Massachusetts: Homeschool Guidelines At A Glance
This segment aired on November 23, 2015.