Session Americana Turns Tired Conversation Into Music With 'Pack Up The Circus'
12:17
Play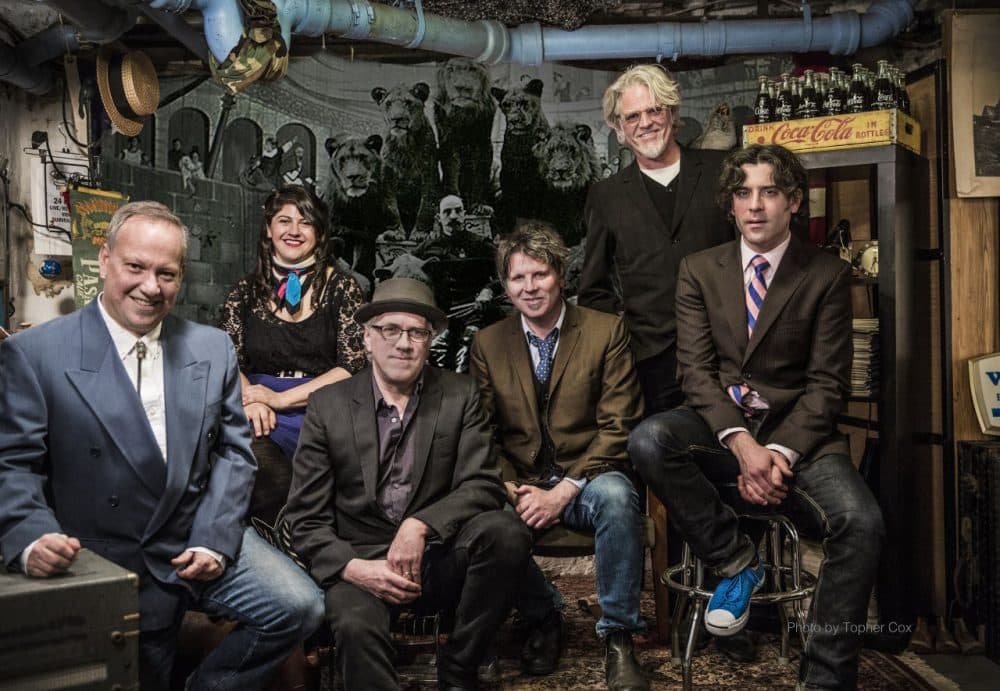 This article is more than 4 years old.
Whether you're preparing Thanksgiving dinner or traveling to get there we want to leave you with some music from the Boston-based roots band, Session Americana.
Their latest album is "Pack Up the Circus," — it's a kind of response to the ever-present question that so many musicians are tired of hearing, "What's your day job?"
Session Americana will be at Club Passim in Cambridge Dec. 12.
Note: This segment originally aired on April 3, 2015.
Guests
Ry Cavanaugh, guitar, bass, mandolin, mandocello, vocals for Session Americana. He tweets @rycav.
Billy Beard, drums, vocals for Session Americana.
Dinty Child, mandocello, mandolin, fiddle, banjo, guitar, accordion, keyboards, vocals for Session Americana.
Jim Fitting, harmonica/vocals for Session Americana.
Laura Cortese, fiddle for Session Americana. She tweets @lauracortese.
Kimon Kirk, bass, vocals for Session Americana.
More
Boston Herald: Don't Call Them Golden Oldies: Session Americana Rocks To Its Own Beat
"Musicians typically wind down as they pass into their 50s. Family obligations eat into songwriting time, living out of a suitcase flips from glamorous to tedious, and explaining your existence to strangers becomes less and less fun."
This segment aired on November 25, 2015.