Springer On Sports: Fantasy Sites Go To Court, Football And Thanksgiving
07:33
Play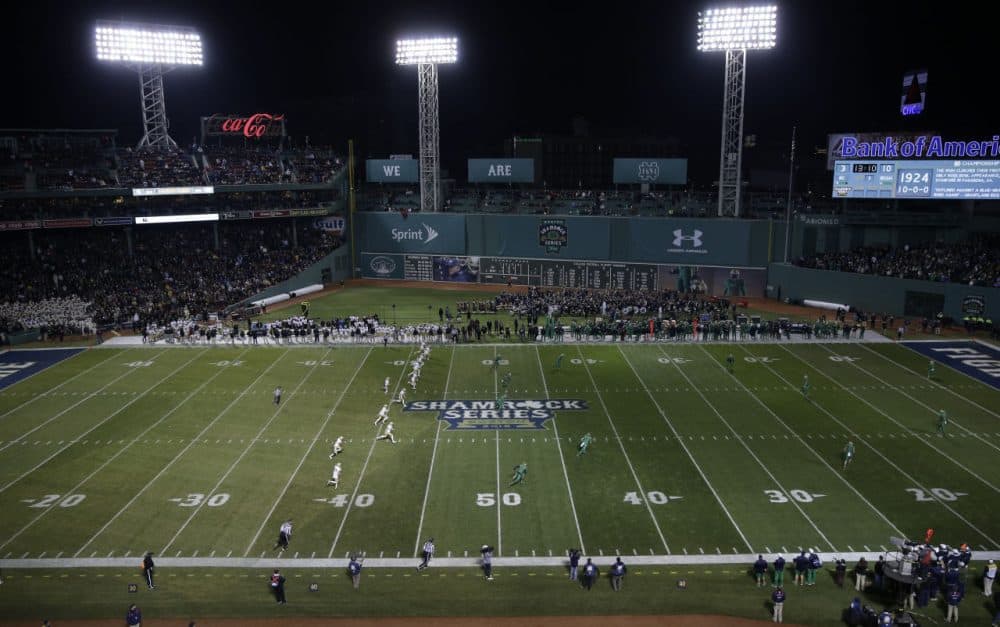 This article is more than 4 years old.
We talk sports with Shira Springer.
Guest
Shria Springer, investigative reporter for the Sports section of the Boston Globe. She tweets @ShiraSpringer.
More
The Boston Globe: DraftKings Seeks To Avert N.Y. Shutdown At Court Hearing Today
"A judge is expected to hear different interpretations of how the country's two biggest daily fantasy sports companies operate at a hearing Wednesday on whether the businesses should be allowed to continue operating in New York."
The Boston Globe: Even As They Win Again, Patriots Are Looking Vulnerable
"The Patriots just got their butts kicked by both the Giants and Bills . . . and won both games because the other guys could not finish the job. The Patriots staggered to a 20-13 victory over the (ever-able-to-beat-themselves) Buffalo Bills Monday night. The Patriots could be on their way to 16-0. We still think they'll make it all the way to Super Bowl 50 in Santa Clara. But is what we are watching really a sustainable formula for a championship?"
WBUR: Football Returns To Fenway
"Football returns to Fenway Park Saturday night for the first time since 1968. Fenway is known for baseball — as the home of the Red Sox since 1912, it is the oldest ballpark in the major leagues — but it has also played host to hundreds of football games from high school and college to amateurs and the pros."
This segment aired on November 25, 2015.