Taking The Temperature Of The Paris Climate Conference
17:50
Play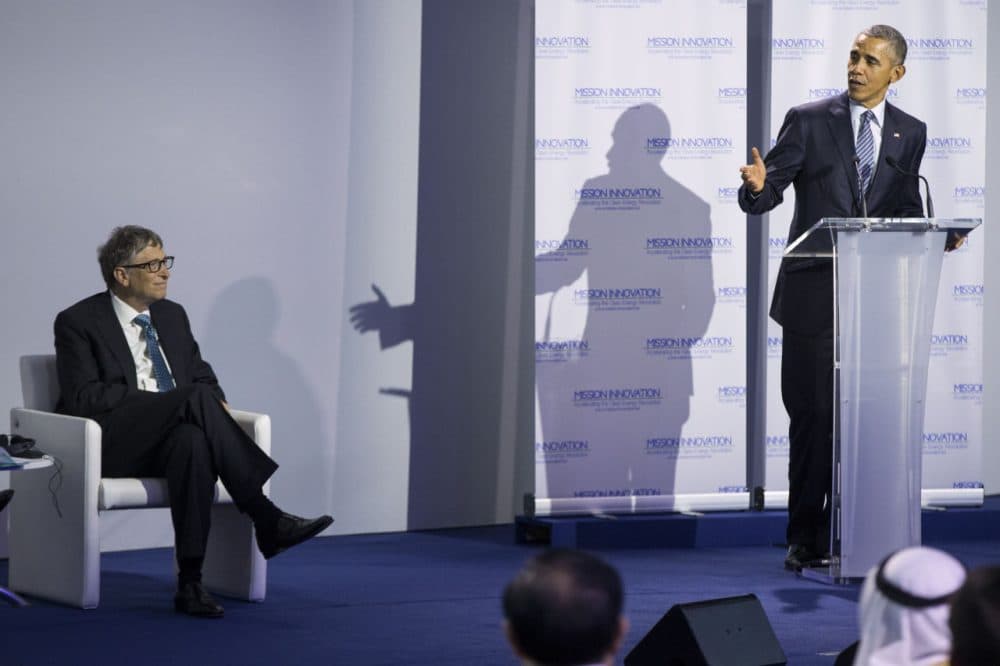 This article is more than 4 years old.
Delegates from nearly 200 countries gathered in Paris on Monday to launch two weeks of "make or break" talks aimed to address the growing threat of climate change.
"For all the challenges we face, the growing threat of climate change could define the contours of this century more dramatically than any other," President Obama said at the Paris talks on Monday.
Christiana Figueres, the organizer of the Paris Climate Conference, stressed the urgency of the talks in her speech. "Never before has a responsibility so great been in the hands of so few," Figueres said. "The world is looking to you. The world is counting on you."
We'll be watching developments in Paris all week with our series how climate change is affecting New England and the world.
Guests
Adil Najam, dean of the Pardee School of Global Studies at Boston University, and part of the Pakistan delegation to the Paris Climate Conference. He tweets @AdilNajam.
David Cash, dean of the McCormack Graduate School of Policy and Global Studies at UMass Boston and former commissioner of the Massachusetts Department of Environmental Protection. He tweets @dcash35.
More
The New York Times: Climate Countdown
"The latest news from the U.N. climate conference that began Monday in Paris."
The Guardian: I've Seen 21 Years Of COP Failures. Paris Needs To Deliver Action, Not Talk
"The hype around Paris is not dissimilar to what one remembers before Copenhagen. Except the aspiration is even lower, the proposals less bold. The scientific consensus on the threats posed by climate change even more definitive. And the interests of developing countries even more marginalised."
The Boston Globe: Paris Climate Summit Needs To Create Global Framework
"At the same time, while many consider climate change a planetary problem requiring a global response, there is a growing realization that implementation will occur primarily at state and local levels, in businesses and homes and communities. Mayors from around the world will be descending on Paris with the news that they can reduce emissions while their cities grow and flourish."
This segment aired on November 30, 2015.