Is Boston Ready For Climate Change?
18:54
Play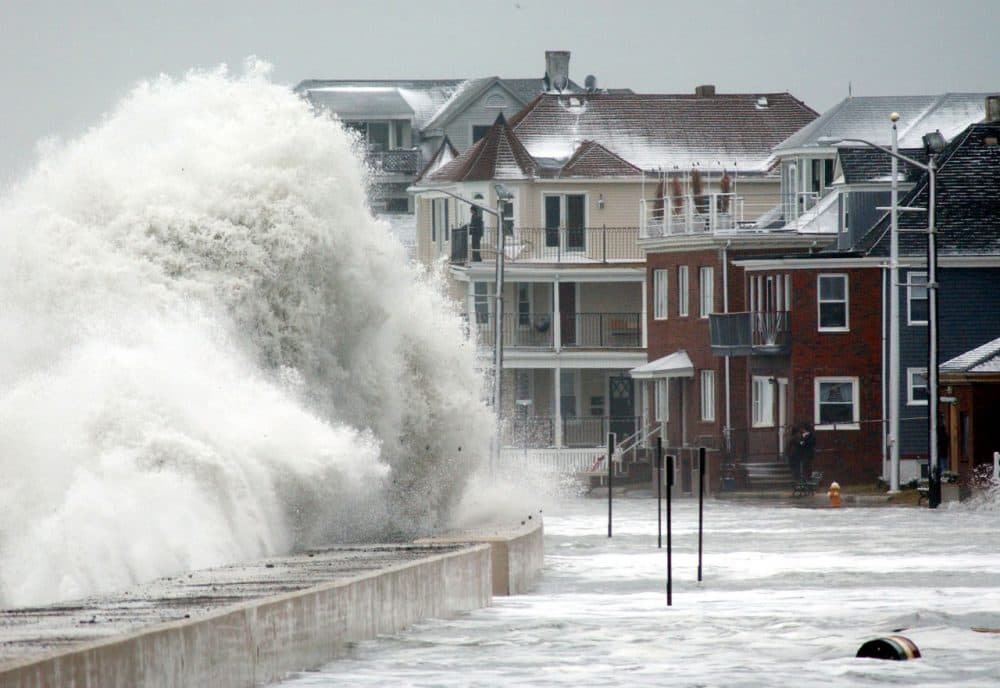 This article is more than 4 years old.
Part three in our series on the Paris climate talks.
As the Paris climate conference continues, diplomats are trying to agree on how much they can limit global warming in the future. Limiting that warming is especially important for Boston, a coastal city that is vulnerable to sea-level rise.
Guests
Julie Wormser, executive director of the Boston Harbor Association. She tweets @juliewormser.
Paul Kirshen, professor of climate adaptation at UMass Boston's School for the Environment. He tweets @paulkirshen.
More In This Series
Radio Boston: Taking The Temperature Of The Paris Climate Conference
"Delegates from nearly 200 countries gathered in Paris on Monday to launch two weeks of "make or break" talks aimed to address the growing threat of climate change."
Radio Boston: Goldstein: Now Is Not The Time To Abandon Nuclear Power
"President Obama struck a hopeful tone in his speech at the Paris Climate Conference Tuesday. 'It's hard to come up with a tougher problem than climate change. Or a more consequential problem,' Obama said. 'And yet, despite all that, the main message I've got is — I actually think we're going to solve this thing.'"
More
WBUR: Boston's Environment Chief Attends Paris Climate Talks
"Leaders from around the world are gathered in Paris this week for the United Nations climate change conference. Among those heading to the conference is Austin Blackmon, Boston's own chief of environment, energy and open spaces."
The Boston Globe: For Protection From The Rising Sea, Look To Europe's Example
"In Boston, developers still put up new construction at risk of flooding the day it is completed. According to a study by the Boston Harbor Association, had Hurricane Sandy reached Boston at high tide, a few hours earlier, most of the waterfront — including nearly the entire Innovation District — and many other neighborhoods would have been under 2 to 4 feet of water. 'We're responding in slow motion,' says Wendi Goldsmith, the founder and former director of the Center for Urban Watershed Renewal, an environmental group in Salem."
The Boston Globe: How Boston Is — And Should Be — Preparing For Rising Seas
"There's a dark joke in the city planning community that refers to an exhibit at the Boston Public Library. Near the Boylston Street entrance, a floor map titled 'Boston Over Time' shows how the city has grown since 1630. Much of that growth, including the Seaport District, the Back Bay, and the land the airport is on, is reclaimed wetlands and marshes  or plain old landfill. As the joke goes, the map also shows the future, because with climate change, the sea is going to take it all back."
This segment aired on December 3, 2015.