Trump, Obama And Muslim People In America
16:51
Play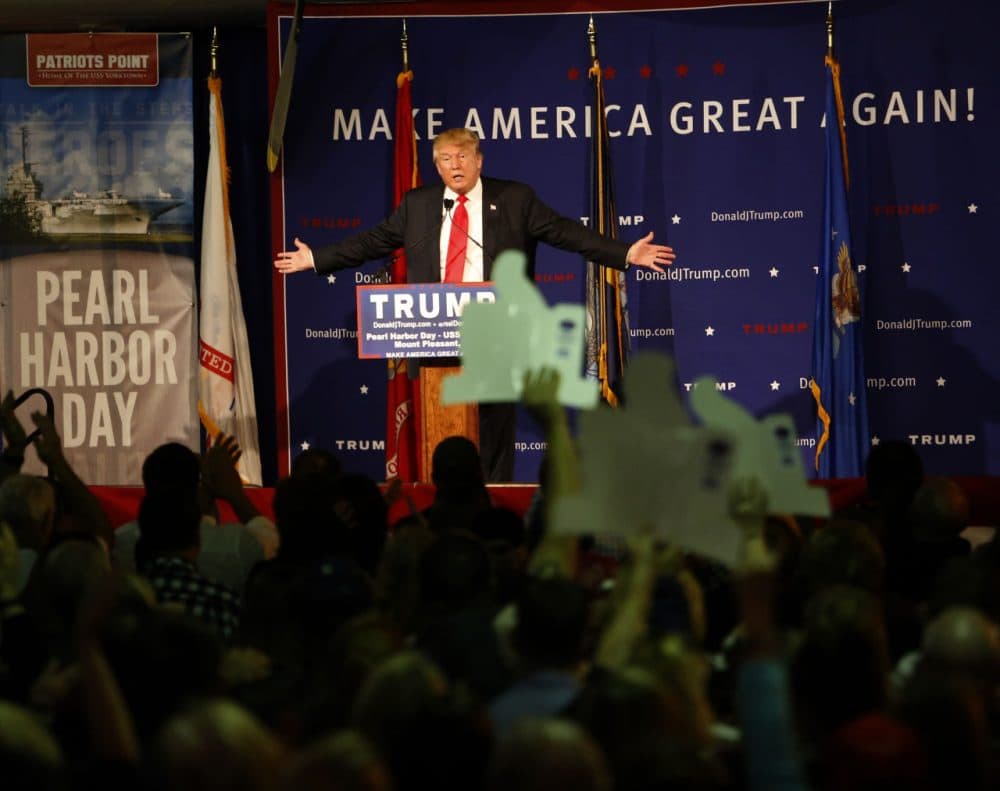 This article is more than 4 years old.
Donald Trump wants to halt all Muslims from entering the United States, at least temporarily. President Obama says there is an "extremist ideology within some Muslim communities," and that it is "the responsibility of Muslims around the world to root out misguided ideas."
What does this all mean for Muslim people in America?
Guests
Nadeem Mazen, Cambridge city councilor and founder of MassMuslims. He tweets @nadeemtron.
More
WBUR: Trump On His Plan To Ban Muslims: 'Not Politically Correct, But I Don't Care'
"Trump's proposal came the day after President Obama's Sunday night televised address from the Oval Office in which the president urged Americans to reject discrimination against Muslim Americans. Trump's response? "I wrote something today that I think is very very salient, very important and probably not politically correct, but I don't care," Trump said at a rally on an aircraft carrier-turned-museum in South Carolina."
Cognoscenti: Islamophobia: ISIS's Not-So-Secret Weapon
"Islamophobia is an especially virulent form of anti-immigrant sentiment, the nexus most obvious in fear of Syrian refugees, particularly Muslim ones. Yet aside from a minority of radicalized outliers, most people in Muslim nations don't support ISIS. As for Muslims in this country, there's a point that bears constant repeating: Most immigrants, including Muslims, assimilate into American culture, as did past generations of newcomers. And today's immigrants commit fewer crimes than we native-borns."
This segment aired on December 8, 2015.