Should Massachusetts Move To Atlantic Standard Time?
04:24
Play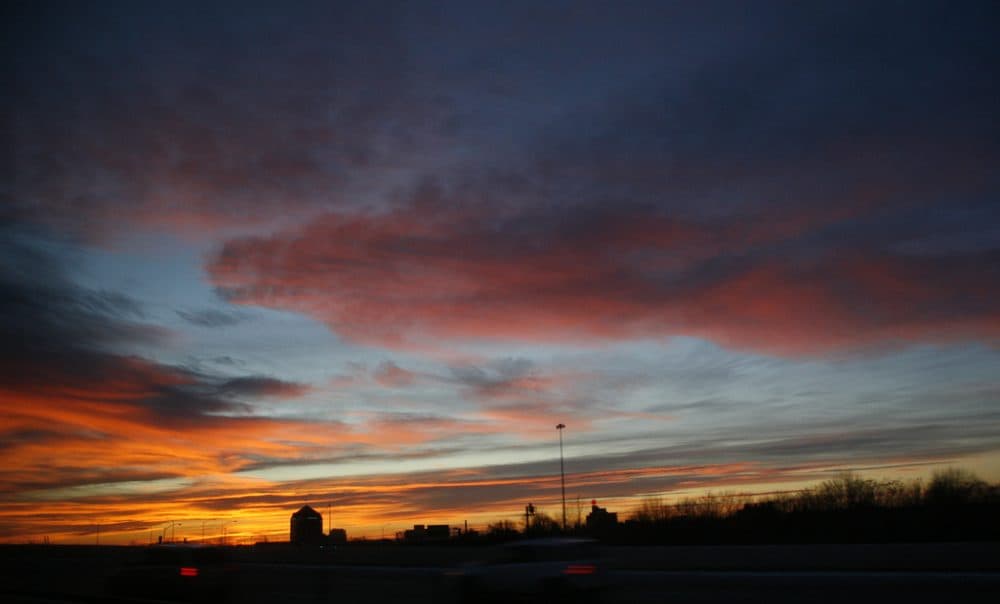 This article is more than 4 years old.
It's the winter solstice and you've made it through the longest night of the year. But what if you could have a little more daylight every evening?
Massachusetts resident Tom Emswiler has helped draft a bill calling for a study of what would happen if the state moved from Eastern Standard Time to Atlantic Standard Time.
The move would keep our clocks from falling back and springing forward each year. And in the cold winter nights, it would keep the sun setting at around 5 p.m., instead of 4 p.m.
Guest
Tom Emswiler, Quincy resident. He tweets @tomems8.
More
The Boston Globe: Why Mass. Should Defect From Its Time Zone 
"The same weekend we experience these conflicting emotions, Americans in Arizona and Hawaii will do something foreign to most of us: They won't change their clocks."
Cognoscenti: Let's Not Fall Back: Should Massachusetts Ditch Its Time Zone?
"Standard Time, in Massachusetts, means that children coming home from school at 4 p.m. can't play outside. Babies, who can't tell time, wake up with the sun an hour earlier. People leave work at 5 p.m. surrounded by darkness. If we commute by bicycle, a healthful and environmentally friendly habit, we're in greater danger after dark even in clear weather."
This segment aired on December 22, 2015.