MBTA Update: Possible Fare Hikes, Worker Overtime, Green Line Extension
13:00
Play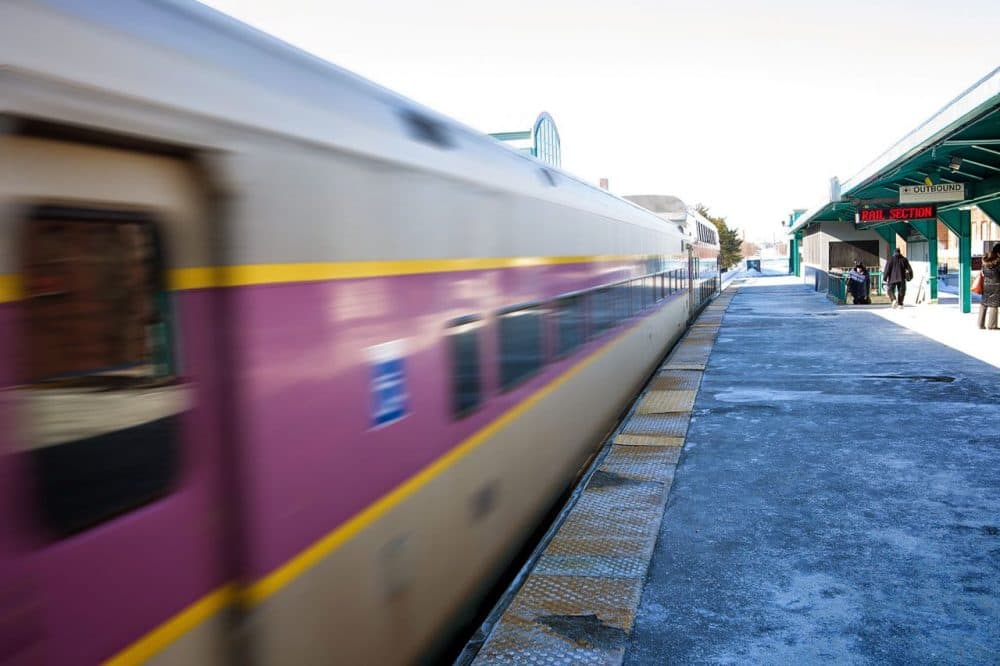 This article is more than 4 years old.
On Monday, the fiscal control board of the MBTA voted to consider fare increases as much as 10 percent every other year. There was also news of overtime workers on the T getting paid as much as $315,000 for the year, with one employee working over 4,000 hours in 2015, approximately the hours of two full-time employees. We haven't forgotten, too, the slow-bubbling story of that mystical green line extension, currently caught in financial and political webs. All this means that it's time for a conversation about the MBTA and money.
Guests
Brian Shortsleeve, chief administrator of the MBTA, which tweets @MBTA.
Rafael Mares, senior attorney at the Conservation Law Foundation. He tweets @RafaelMares2.
More
Radio Boston: New MBTA Chief: There's Never Been More Focus On Fixing The T Than There Is Now
"One of the mandates from the governor and from the control board is to make sure that we're maximizing all of the different parts of own-source revenue, which is non-fare revenue. I think that's probably a big opportunity."
WBUR: Officials 'Reluctant' To Drive More Money Into Green Line Extension
"Two members of the Massachusetts Department of Transportation Board of Directors on Monday said they are "reluctant" to put more money toward the Green Line extension project, and transportation officials unanimously supported a resolution that keeps project cancellation a major possibility."
The Boston Globe: MBTA Panel Eyes 10 Percent Fare Hike In 2016
"The MBTA's fiscal control board approved a policy Monday that expressly allows officials to raise fares by up to 10 percent every two years. State transportation officials are weighing a fare increase in 2016, and Monday's vote offered a clue to where the board could be headed. But the decision is expected to intensify a debate on Beacon Hill over whether the T can raise fares that much."
This segment aired on December 22, 2015.