Controversy over NFL's Funding of Concussion Research
19:24
Play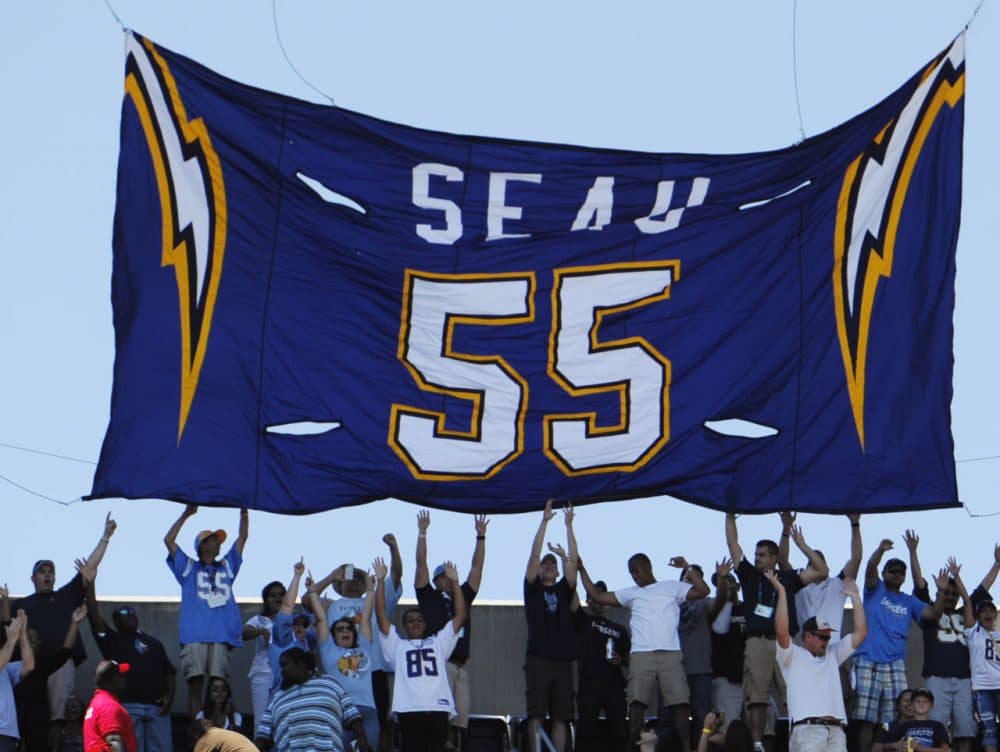 This article is more than 4 years old.
In 2012, the National Football League announced that it would contribute $30 million dollars to fund research on the effects of concussions on football players. Boston University was to receive much of that grant. Now, ESPN is reporting that the NFL is backing out of that commitment, after taking issue with the BU study's lead researcher, Dr. Robert Stern.
Guests
Steve Fainaru, Pulitzer-Prize-winning senior investigative reporter with ESPN's "Outside the Lines". He's co-author of the book "League of Denial". He tweets @SteveFainaru.
Robert Stern, professor of Neurology, Neurosurgery, and Anatomy & Neurobiology at Boston University. He's also the Director of Clinical Research at the Boston University Alzheimer's Disease and CTE Center. He tweets @RobertCStern.
More
ESPN: NFL backs away from funding BU brain study; NIH to fund it instead.
The NFL, which spent years criticizing researchers who warned about the dangers of football-related head trauma, has backed out of one of the most ambitious studies yet on the relationship between football and brain disease, sources familiar with the project told Outside the Lines.
Washington Post: NFL disputes ESPN report on brain study funding; NIH says no NFL veto
An ESPN report on the NFL reportedly withholding funding of a study of brain trauma and football touched off controversy Tuesday when the league pushed back on the piece, calling it "not accurate."
WBUR: NFL Denies Pulling Funds From BU Study Of Degenerative Brain Disease
"The goal of the research is to find a way to diagnose CTE in living NFL players and college athletes. Currently it's only possible to diagnose the disease in an autopsy."It's a degenerative brain disorder that's characterized by changes in behavior, in mood, in cognition, and sometimes it includes what looks like a dementia, but we think it's a different kind of dementia," said Martha Shenton, of Brigham and Women's, one of the principal investigators."
This segment aired on December 23, 2015.