When Family Comes Together Over Food During The Holidays
11:45
Play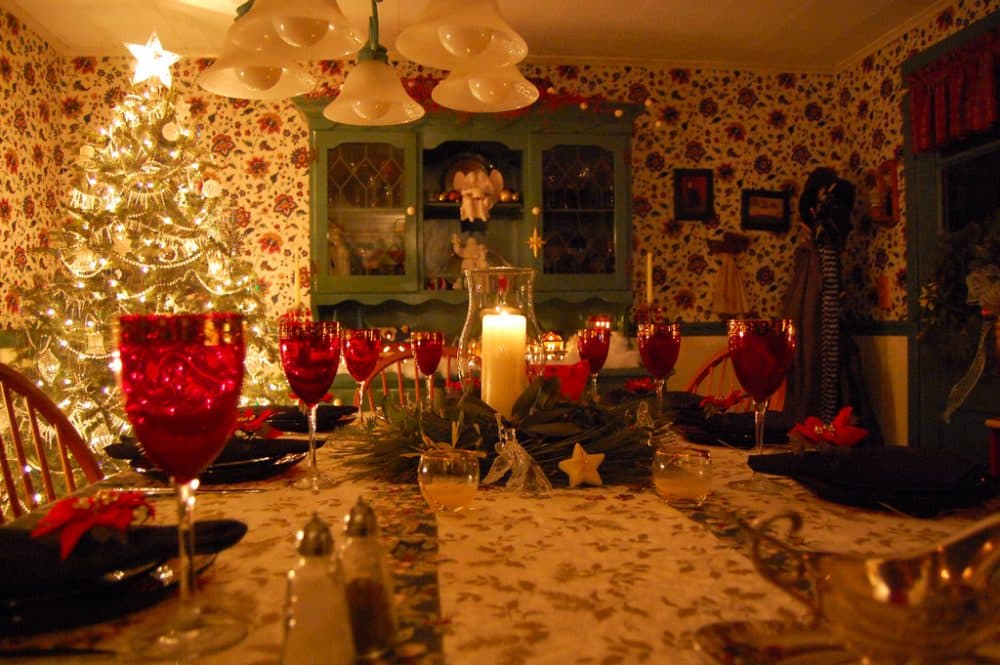 This article is more than 4 years old.
To talk about how food can bring us together with our families for the holidays, we were joined by a couple of family food experts.
Guests
Will Gilson, chef/co-owner at Puritan & Company in Cambridge and co-owner of Beatnik Beverage Company in Cambridge. He tweets @wdgilson.
David Gilson, farmer at Gilson's Herb Lyceum in Groton and co-owner of Beatnik Beverage Company in Cambridge. He tweets @DavidGilson1.
More
WBUR: Why We Hold Tight To Our Family's Holiday Food Traditions
"One person who wrote in was Mary Young in Bowling Green, Ky. She had just decided to start making her Norwegian grandmother's Christmas cookies again. They're called krumkake (pronounced krum-caca), and they look like small waffle cones."
Eater Boston: Will Gilson On Puritan & Co.'s First Year
"It's been a year since Will Gilson opened Puritan & Co. in Cambridge, and it has been a year of 'a lot of ups and downs,' he says. From broken equipment to a city-wide talent shortage, from a busy opening to earning a full liquor license with no disapproval from the neighborhood, here's Gilson on the genesis of the restaurant, the importance of taking time off, the adjustments that were made over the course of the year, and lots more."
Serious Eats: Meet Your Farmers: David Gilson, Gilson's Herb Lyceum In Massachusetts
"Our specialty is herbs. We do probably two hundred varieties of herbs. In the fall we also grow mums, asters, inside herbs, and windowsill gardens."
This segment aired on December 23, 2015.