Springfield Court Weighs Uganda Gay Rights
20:55
Play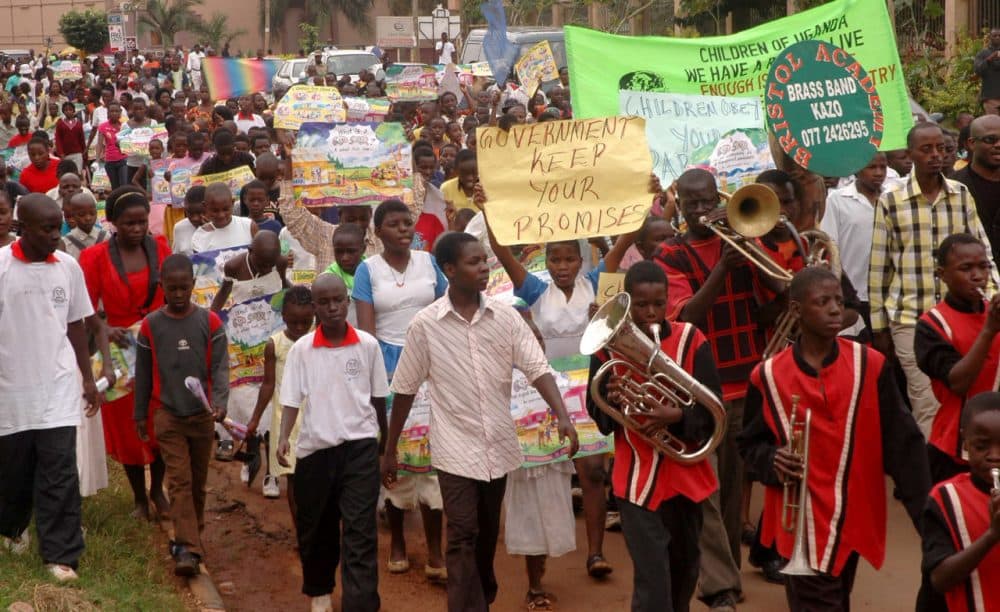 This article is more than 4 years old.
The Ugandan gay rights group, Sexual Minorities Uganda (SMUG), has accused Springfield pastor Scott Lively of a crime against humanity.
SMUG says Pastor Lively conspired with groups opposed to gay rights to deny Ugandans of universal human rights based on their sexual orientation.
Pastor Lively strongly disputes the charges, saying that he is "opposed to the legitimization of homosexuality, but that's within my constitutional rights," adding, "I've always done that with respect, never with a call to hatred or violence against anyone." Pastor Lively says the charges against him are based on "cherry picked statements" from a presentation he made in Uganda in 2009 and has put a video of that presentation on his website for a full context of his remarks.
SMUG says the case is not over Pastor Lively's words but his conduct. A federal judge is expected to issue a judgement early next year on whether the case can move forward.
We first spoke with Lively in January 2013, when he was in court.
Guests
Pastor Scott Lively, Christian pastor in Springfield and president of Abiding Truth Ministries.
Rev. Kapya Kaoma, researcher of religion and sexuality for Political Research Associates, attended Scott Lively's conference in Uganda in 2009 and author of "Colonizing African Values" and "Globalizing the Culture Wars."
More
WBUR: Ugandan Gay Rights Group Sues Springfield Evangelist Scott Lively
"A highly controversial case was back in federal court in Massachusetts this week. It pits an African-based gay rights group, Sexual Minorities Uganda (SMUG), against a Springfield evangelist, Pastor Scott Lively."
The Boston Globe: Uganda Gay Rights Fight Plays Out In Springfield Court
"But a judge declined Lively's request to dismiss the suit, first filed in 2012, without further proceedings. And both sides have been interviewing potential witnesses — in sworn depositions — including some from Uganda. A summary judgment decision from a federal judge is expected next year; if he allows the case to move forward, a trial could follow."
This segment aired on December 28, 2015.