Before Its Final Season, The Making Of Masterpiece's 'Downton Abbey'
08:38
Play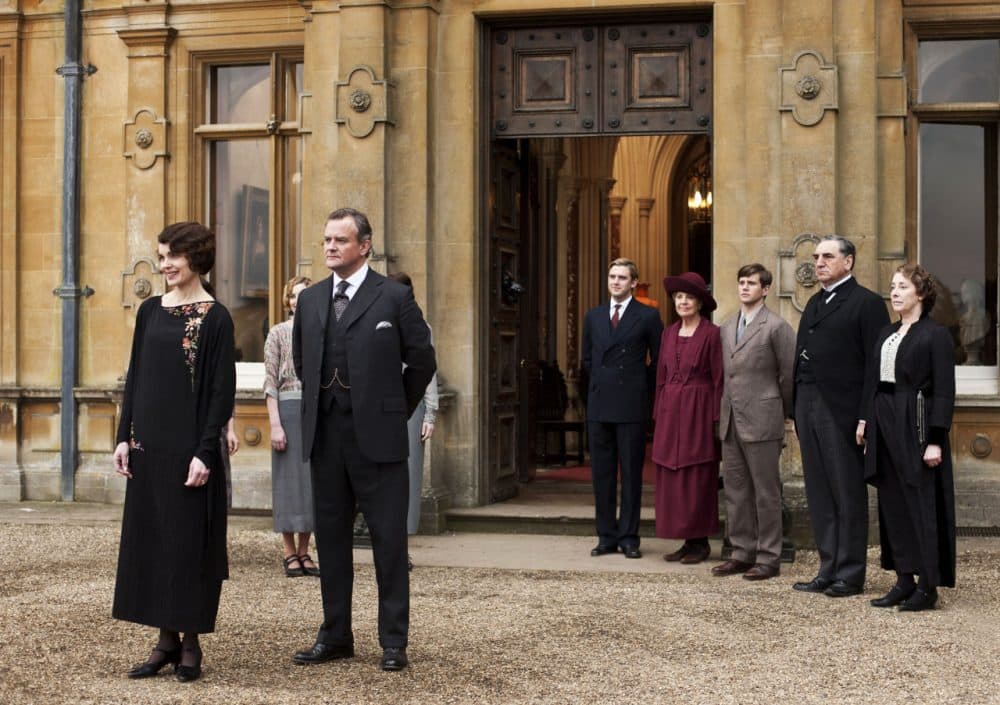 This article is more than 4 years old.
Season six of Downton Abbey premiers on PBS Sunday. The ratings monster dressed up as the upstairs-downstairs story of the Crawley family began with the sinking of the Titanic, slogged through the mud of World War I and has now landed squarely in the Jazz age.
Will Edith find happiness? Will Carson and Mrs. Hughes get married? Does Branson make a new life in Boston? We'll find out.
But we can tell you this. Downtown Abbey is PBS's highest rated drama of all time. But, it almost never made it to American television, because the very first time Masterpiece executive producer Rebecca Eaton read the Downton pilot, she gave it a pass.
But now, the show has reinvigorated and transformed Masterpiece, a broadcasting cultural icon that's been bringing British drama to American homes for more than 40 years. Rebecca Eaton became the show's executive producer in 1985. The Downton near-miss is just one of the dozens of delightful stories she shares in her memoir, "Making Masterpiece: 25 years Behind the Scenes at Masterpiece Theatre and Mystery! on PBS."
This segment originally aired Oct. 29, 2013.
Guest
Rebecca Eaton, author "Making Masterpiece: 25 Years Behind the Scenes at Masterpiece Theatre and Mystery! on PBS."
More
The Washington Post: 'Downton Abbey's' Final Season Seems Intent On Sticking The Landing
"All along, "Downton Abbey" has busily issued fond goodbyes to the way things used to be a century or more ago; to the very end, it's a show about the difficult transition and eventual extinction of a particular strain of the upper class, luxuriating in a lifestyle that Anglophilic viewers and fans of the show hold dear."
This segment aired on December 31, 2015.