Reflecting On 2015: The Year In Technology
06:05
Play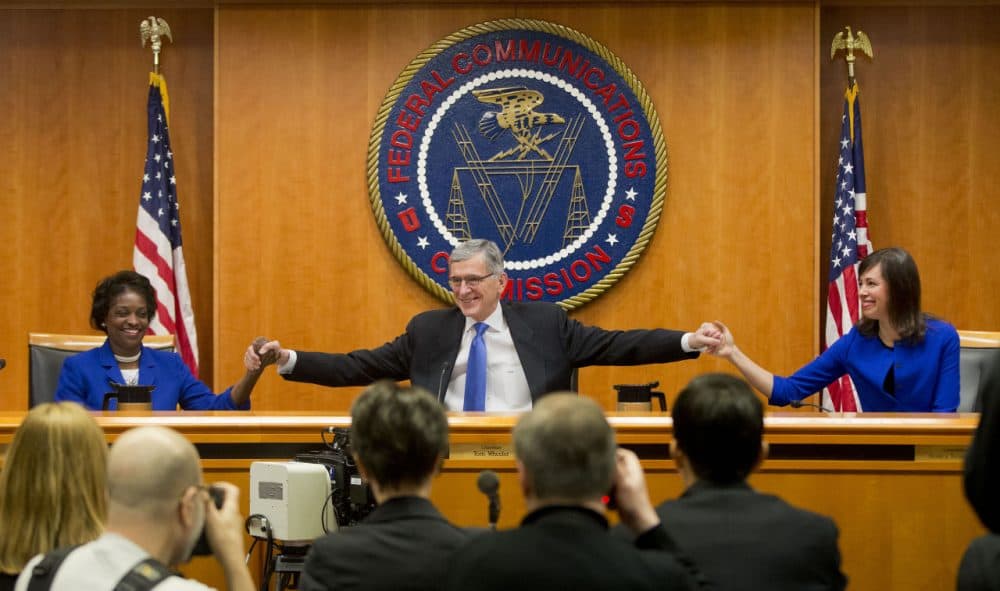 This article is more than 4 years old.
From the blockbuster merger between Dell and EMC to the release of the latest iPhone, the year was packed with tech hits and misses. We talk about net neutrality, the VW emissions scandal, the Ashley Madison hack and more with Hiawatha Bray.
Guests
Hiawatha Bray, technology writer for the business section of The Boston Globe. He's also author of the book, "You Are Here: From the Compass to GPS, the History and Future of How We Find Ourselves." He tweets @GlobeTechLab.
More In This Series
Radio Boston: Reflecting On 2015: The Year In Criminal Justice
"We're looking back at some of the biggest stories of 2015 through the minds of some of our favorite guests. Here, we're covering criminal justice."
Radio Boston: Reflecting on 2015: The Year In Health And Medicine
"Continuing our series on 2015 in review, we discuss the latest in health and medicine with Dr. Neel Shah."
Radio Boston: Reflecting On 2015: The Year In Race Relations
"We talk about the year in race relations with Peniel Joseph."
Radio Boston: 2015 A Great Year For Art In Boston
"Our 2015 year in art with Sebastian Smee."
Radio Boston: The Year In Sports With Investigative Sports Reporter Shira Springer
"We look back at the year in sports with Shira Springer, and preview what 2016 holds in store."
More
The Boston Globe: The Best Tech Products Of 2015
"I was all set to write my annual 'hits and misses' column about the best and worst tech of the year. Then I realized that I haven't seen many dead-awful gadgets or programs in 2015. In truth, I've avoided them; I only get so much space in the paper, so why waste it on rubbish? Here, then, is the good stuff: my favorite tech of 2015."
This segment aired on December 31, 2015.